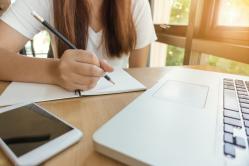 Admins are often expected to do their jobs perfectly, and with good cause – a single mistake can be costly to your company, your boss and your career. Yet The Innovative Admin knows that failure is a necessary and integral part of the innovation process. You don't create and implement new ideas without things going wrong along the way.
The problem is we often confuse mistakes with failures when they are not exactly the same thing.
Mistakes are inaccuracies or errors that should have been caught. Typos in a document or misquoting information are mistakes. Mistakes can also be errors in judgement, poor decision-making, or misunderstanding a request or assignment. Missing a deadline or sending information to the wrong person also fall into the mistake category.