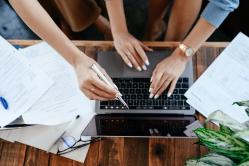 Some changes have been made as to how important conveyancing documents are lawfully signed. These changes were made early in the novel coronavirus lockdown, but they may become a permanent feature of conveyancing practice. 
Since July 2020, HM Land Registry has been accepting electronic signatures. This is not something totally new. One form of electronic signature, the digital signature, has been legally enabled since the Land Registration Act 2002. What has changed is the high level of take-up by the profession since last year. During the lockdowns of the past year, the benefit of using remote signature methods is obvious. Perhaps what has also driven this change is that the use of a simpler type of witnessed electronic signature has been permitted. The term "electronic signature" can cover:
A simple replacement of a wet signature, which is easy to do but is potentially less secure. This would include witnessed electronic signatures and "mercury" signatures (described in more detail below).
A "digital signature" as permitted since 2002 involves a process that positively identifies the signatory and encrypts documents so they cannot be altered.