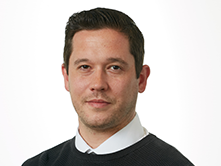 When you work as a Legal Secretary or PA, it can feel like a rather female oriented profession. This is not necessarily the case though. It was great to speak with Dan Self, a successful Legal PA working in employment law who feels that being a man is a real bonus in this role.
Can you tell us about your background and how you came to be a Legal PA?
I was working in hospitality and was undecided on what I wanted to do in life. I attended a local college day and chatted with the tutor about the likelihood of being successful as a Legal Secretary as a man. They assured me that being a male Legal Secretary would only be a bonus. I then joined the college on a full-time basis for two years in my late twenties. The rest, as they say, is history.