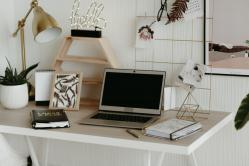 Clutter: The collection of "stuff" lying around that creates disorganisation in your workplace. It sabotages your productivity and can adversely affect your mental health day in and day out.
It's time to get it under control!
Research has shown that cluttered spaces have negative effects on stress and anxiety levels, the ability to focus, eating choices and even sleep. It also creates a poor first impression of your perceived skills and abilities at the office when someone stops by your desk.