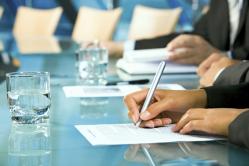 Good writing skills are fundamental for any Legal Secretary. Most jobs in the legal sector will have some reference in the job description to "excellent communication skills" and this will include written communication. Even if writing skills are not specified, a high standard will still be expected.
We would like to give you some tips to help you spot good legal writing, as well as provide suggestions on how you can improve your own and the standard of others' written communication.
Keep errers in cheque?