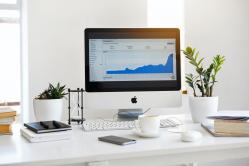 If you're an introvert, you're not going to enjoy large crowds on a regular basis. If you're an extrovert, turning down every invitation to socialise is going to leave you feeling frustrated and bored.
What if I told you that your preferences for managing time and space are just as ingrained in your personality as whether or not you're up for going to a dinner party?
The Time & Space Style Inventory (TSSI™) was developed by Cena Block, founder of Sane Spaces. Previously, we delved into how to work with (rather than against) your time style preference. Now, we're going to talk about how your particular personality type manages space.