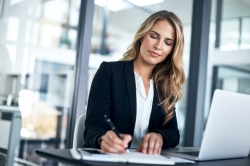 A self-sufficient boss or fee earner can be a blessing in disguise. They give minimal dictations, can manage their own diary efficiently and are usually quick to respond to emails.
But how can you assist such a boss if they just get on with it?
Whether you are a legal secretary, executive assistant or PA, it is highly likely that your role extends further than just dictations and diary management.