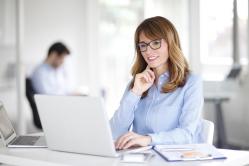 In last month's edition of our journal, we outlined the Solicitor Regulation Authorities' continuing competency regime. This has been in place for all legal businesses since 2016 and is something that all legal employees are expected to follow. The skill of self-reflection was considered, and a challenge was given for readers to identify the following:
Personal strengths and weaknesses

Tasks that could be done better

Areas where improvements in knowledge, skills or behaviours were needed
Armed with answers to these questions, you will have made your first personal reflective entry. In this article, we will consider what you should do with your reflections to ensure that you are making the best use of your training log.