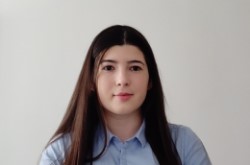 As a law degree student at the University of Sussex, Evelina Tarabuta has a keen interest and in-depth knowledge of law. When seeing how competitive the job market was for law graduates, she realised that she needed something to give her some practical experience, and make her stand out in the crowd. So, after some research, Evelina chose to study ILSPA's Legal Secretaries Diploma. Her career has gone from strength to strength since qualifying. She has started her own business and now offers legal services to a range of clients.
We spoke to Evelina about her company, her pro-bono work and her future plans.
What were you doing before studying with ILSPA?