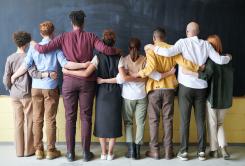 There are various drivers forcing law firms to embrace a more diverse workforce and to attract, promote and retain talent from all backgrounds, regardless of gender, gender identity, race, ethnicity, sexuality, religion, age and socio-economic class (to name but a few).
Not only is the pressure on to have employees who reflect the society in which we live, but there is an increasing recognition that diversity leads to better decision making and increased profitability.
What are companies doing?
Some clients now require law firms to attest to their Diversity & Inclusion (D&I) policies and progress in pitches.