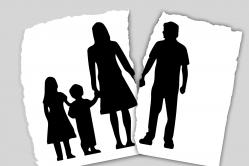 In one of our recent journal articles, it was reported that bugs in the digital divorce system had caused a delay in the introduction of no-fault divorces. Despite these setbacks, the digital divorce service is still set to replace the traditional paper D8 form from 13 September 2021. After this date, the Court Service will expect divorce applications to be made using the digital divorce process. There is a short transition period finishing on 4 October, but after this date, the paper D8 form will no longer be accepted. There are a few limited exceptions to the use of the online process, and paper applications will still be used for civil partnerships, judicial separation and applications for petitions of nullity.
What is a digital divorce and why has it been introduced?
In a nutshell, it is a system that is available 24 hours a day, 7 days a week. It is meant to be cheaper (noting that the court fee is currently £550) and quicker. The online system is also meant to reduce complexity, errors in applications and the amount of technical language and jargon being used.
To a degree, the new system has been successful in speeding up the process. It is also notable that far fewer divorces now contain basic errors that in the past would have caused them to be rejected.
Balancing against these advantages is the concern that if the new system is too successful in making divorce quick and easy, too many couples may be tempted to use it in haste! The inconvenience of waiting for business hours is not always a bad thing when life-changing decisions are being considered. As an extreme illustration, is it really an advantage to have a 24/7 digital divorce system available when a couple has had a drunken late-night row? A hasty midnight divorce application might not be the ideal thing to wake up to. A hazy memory of a threat of divorce is quite a different thing to being confronted with the petition itself the next day!
How does it work?
The Court has a portal with two distinct sections, one for citizens and the other for Solicitors. In relation to the Solicitors' portal, there are two ways to access it:
When a Solicitor needs to manage all the cases at the firm. They may be acting for several petitioners preparing their cases. In this kind of situation, they will use this link: https://manage-org.platform.hmcts.net.
When a Solicitor needs to access a specific divorce application on the portal. This might be necessary where they are acting for a respondent, and here they would use this link: https://manage-case.platform.hmcts.net.
For now the Court has only introduced online systems for divorce petitions, consent orders and lodging of certain applications. The number and types of applications that will be introduced to the portal is bound to expand as part of the wider digital drive by the Court Service.
There are several useful guides for legal professionals on the Courts and Tribunals website. These guides provide a step-by-step description of how to use the online divorce services, and the current list of titles includes:
•           Submitting a case
•           Requesting a personal service
•           Amend your petition
•           Deemed and dispensed service applications
•           Alternative service
•           Completing an acknowledgement of service
•           Responding to an acknowledgement of service
•           Applying for a decree nisi and decree absolute
With so much information and guidance available, you may be wondering what work will be left for those practicing family law. The reality is that for several years many practitioners have been comfortable recommending that clients consider dealing with the online elements of a divorce petition themselves. What they do not recommend is that clients take a DIY approach to settling issues of finances or involving children – where clear advice can be invaluable.