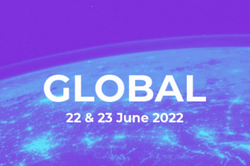 Join us for 48 hours of continuous personal development PLUS 1 month to access all the replays.
To become exceptional, you need to be trained by the exceptional, and we pride ourselves on bringing you the best of the best.
Our online ES Global event contains 48 hours of practical training, personal and career development, and a huge dose of inspiration from the world's top trainers for Administrative Professionals. We aim to not only improve your working life but to help you strive for bigger and better things every day.
We have over 50 speakers confirmed for this event. We will be releasing 5 new speaker announcements every week.
Register your place now and enjoy massive savings.
Please note: