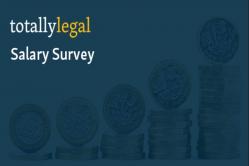 Throughout the past year, the legal job market has come under immense pressure and experienced numerous challenges as a result of the pandemic. Despite this, the legal profession has shown remarkable resilience.
As the UK's foremost specialist legal job site, TotallyLegal is looking to understand whether the pandemic is still affecting Lawyers, Legal Secretaries and other legal professionals. We also want to determine whether trends that we have identified in previous TotallyLegal audience surveys – such as salary inflation or the gender pay gap – have continued to persist or whether they might have changed as a result of these ongoing circumstances.
Through our annual Salary Survey, we can examine how the legal profession changes each year. We are seeking responses from legal professionals who are working both in-house and in private practice. All feedback is confidential, and these contributions will go a long way towards building a comprehensive understanding of the legal profession in 2021.
This is an opportunity to have your say on the state of the legal profession and how you have been personally affected over the past year. You can also learn about whether you are being fairly compensated, as the valuable information we collect will give you the chance to benchmark your salary against your peers' following the publication of our 2022 Audience Insight Report.
You can play your part and contribute to the 2022 TotallyLegal Audience Insight Report by clicking here.
For the latest Legal Secretary jobs, industry insights and career advice, visit TotallyLegal today.