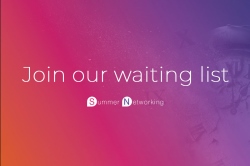 Set to be held at a prestigious Central London location, SecsintheCity's annual networking event returns on the evening of Wednesday 10th July 2019.
This exclusive event, described by attendees last year as "a fabulous evening", provides PAs, EAs and Office Support Professionals with an excellent opportunity to network with colleagues and contemporaries over complimentary wine and canapés.
There will also be a career management presentation from Corinne Mills, Managing Director of Personal Career Management. With 17 years of experience in career coaching and a background in HR, Corinne is author of the bestselling CV book You're Hired! How to write a brilliant CV and has worked with organisations including Sky and the BBC.