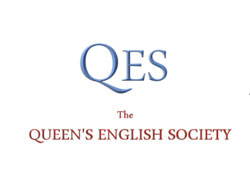 Good English Matters!
Do you agree with this statement? Are you concerned, annoyed and fed up with the decline in standards in the use of our beautiful English language? If so, please read on.
The Queen's English Society (QES) has been in existence for more than thirty-five years, but now more than ever it is important to work toward preserving the beauty and precision of the English language.