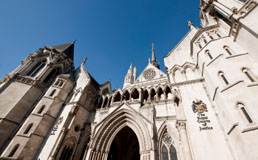 There are very few jobs that are as interesting and varied as working in criminal law. Whether this is by way of working as a Legal Secretary who specialises in this area of law or as a defending Solicitor or through The Crown Prosecution Service, there are many avenues allowing one to follow criminal law as a career path. If you have never studied law before or have but wish to pursue this branch of the legal system more intently, this article may well be for you.
First and foremost, before going any further, you need to understand why society considers certain behavioural acts to be "criminal" and others to be "civil". When studying a criminal law course, this is one of the first aspects you are likely to cover. Of course, the obvious crimes such as theft and murder will always spring to mind when we are asked to consider what constitutes a criminal offence. A criminal law course will definitely cover such crimes, but will also include the vast number of other offences that have made it into the statute books.
If you are keen on working in criminal law, it is important to have an understanding of basic sociology: society's perception of crime really does change over time, and a couple of good examples of this can be found through the decriminalisation of former offences such as abortion or the practice of homosexuality between two men. In contrast, as the ideas of society continue to evolve, certain behavioural acts may become criminal in nature (e.g. smoking indoors), whereas they may have been tolerated completely beforehand.
To be found guilty of a criminal offence can have serious ramifications for the perpetrator involved. Therefore, it is incumbent upon our legal system to ensure as far as possible that the judicial system is fair to the person accused. With this in mind, the defendant will be innocent until proven guilty and there will also be a stricter "burden of proof" for the prosecution to secure a conviction. In civil law proceedings, it is merely necessary to prove on the balance of probabilities that you are in the right; when working in criminal law, however, this proof must be beyond all reasonable doubt – this is what is known as the burden of proof.
Criminal law courses will go on to consider different levels of crime: the least serious will be termed "summary offences" and the most serious, "indictable offences"; crimes that can fall into either category are known as "triable-either-way offences" or "hybrid offences". You will also consider legislation such as the Police and Criminal Evidence Act 1984 and the Serious Organised Crime Act 2005 to ascertain whether or not a person who has been arrested for an offence is being treated in line with the law and in a way that is respectful to his or her human rights.
Working in criminal law is definitely a fascinating prospect for many people, and it is important to locate the best organisation in which to study a suitable criminal law course. It is imperative that the course has a qualification that is clearly accepted and respected within the industry. This is where The Institute of Legal Secretaries and PAs can help you. The Institute offers an advanced level Diploma in Criminal Law, which will provide you with an in-depth knowledge of this area of our legal system and skills that will enable you to work in the field. You can find information regarding this course on our website here: http://www.institutelegalsecretaries.com/?q=node/299.
Members are welcome to attend our tour of the Royals Courts of Justice in London, which takes place once a month. It is commonly called the Law Courts and houses the Court of Appeal of England and Wales and the High Court of Justice of England and Wales. The Lords Justices of Appeal hear both criminal appeals in the Criminal Division and civil appeals in the Civil Division. The tour is very interesting and you will have the opportunity to see some cases, as well as learning about how the courts operate. Please email us for more information at info@institutelegalsecretaries.com.