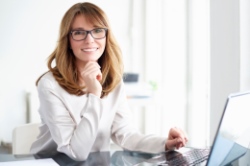 Legal Assistants are essential and valuable people in the legal industry. They provide support to Lawyers and work alongside them by performing important administrative and clerical duties. They are required to have a strong knowledge of legal terms, procedures and documentation.
Legal Assistants may work with a single Lawyer, a specific practice or a group of Lawyers depending on the firm, or the size of an individual case.
Legal Assistant Duties
The preparation of legal documents which can include;
Complaints, responses, subpoenas, summonses and wills – this is generally done under the guidance of a lawyer or the manager of the firm.
Archives and organises legal files and supporting documents.
Communicates with clients, informing them of how the case is progressing or if any further documentation is required.
Conducts research and collates information to help strengthen a case for the assigned lawyer, ensuring all involved parties are kept up to date. Legal assistants will also be required to verify information on request.
Scheduling of meetings, depositions & arbitrations.
Provides support during a trial, such as; cross-checking facts, preparing the correct documents, assembling relevant artefacts, collecting evidence and keeping track of case developments.
Takes notes and studies case law, providing briefs on request.
What skills do you need?
Candidates applying to become a legal assistant must have the following skills:
The ability to conduct thorough research;
Strong administration and organisational skills;
Good legal knowledge;
Attention to detail;
Analytical skills and the ability to identify trends and patterns;
Be comfortable working as part of a team;
Must adhere to client confidentiality protocol;
Strong work ethic and capable of meeting deadlines;
An ability to cope in a busy working environment;
Competency with computers, in particular word processors.
Previous experience working as a secretary is extremely advantageous as many of these skills can be applied to law, providing a person has sufficient legal knowledge.
Required Qualifications
Legal Assistants do not necessarily need to have a university degree. Law firms will normally require Legal Assistants to have at least five GCSEs at Grade C or above, including English language. Having a legal secretarial qualification is also very beneficial. A candidate's employability is greatly improved by completing certificates and diplomas, such as those provided by ILSPA, especially if they do not have previous experience.
Salary
The average starting salary for a Legal Assistant is £18,000 a year but with experience and progression, salaries can reach as high as £45,000 a year. Data collected by Simply Law Jobs suggests that in 2018, the average salary employers offered for a Legal Assistant role was £22,189.
Career Progression
Working as a Legal Assistant opens up great opportunities for progression. One route of progression is to become a Legal Personal Assistant (PA). Becoming a Legal PA can lead to a more lucrative salary and the opportunity to work on a more interesting range of cases. Personal Assistants tend to work for a single lawyer and are the main point of contact for clients. These roles have much more responsibility and PAs sometimes make key decisions on behalf of their boss and have input on areas such as accounts and budgeting. This role requires a high level of organisation skills and can involve working unsociable hours.
Assistants can also be promoted to Senior Secretary which involves overseeing other Assistants and brings more responsibility. Alternatively, a person could also be promoted to Office Manager which would involve more general administrative duties and management of others.
If a person chooses to progress their education and achieve more qualifications then they could become a Paralegal, Licensed Conveyancer or a Legal Executive. With experience in these roles and even further education a person could also work towards becoming a Solicitor or Barrister.
Advice provided by ILSPA's Trusted Partner Simply Law Jobs.
At Simply Law Jobs, we specialise in advertising thousands of the latest job vacancies across all levels of the legal sector. We are the UK's leading legal niche job board, providing businesses with a cost-effective and efficient alternative to generic job sites. Job seekers are at the core of what we do, so we offer candidates a site tailored entirely to their industry. Our promise is simple, we ensure quality over quantity and provide the very best approach to candidate targeting, delivering an outstanding return on investment.
If you are interested in becoming a Legal Assistant please contact The Institute of Legal Secretaries and PAs on 02071009210 or visit our website.