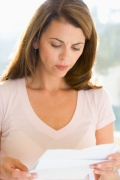 In a law jobs market as competitive as today's, it is likely that an active jobseeker will have to face up to many rejections. Letters, phone calls and emails bringing the news that you have not been selected for the Legal Secretary job you set your sights on are painful to receive. There may be times when you feel like giving up, especially if you are experiencing several rejections in succession.
But now is the time to tap into your inner strength. To keep on track until the right job for you is in the bag, it's vital to stay focused and positive.
The message to jobseekers from recruiters we talk to at www.simplylawjobs.com is a resounding 'Don't give up.' Companies are hiring, and the smartest HR departments are preparing for post-recession growth – that means bringing in outstanding individuals in readiness for when the economy takes off and law firms and legal departments get busier.
You know that the more confident and savvy you are when dealing with prospective employers, the more likely you'll be to land that ideal role. So here are some pointers.
Stick to Your Action Plan
Once the news has sunk in, make a coffee and sit down to start planning your next moves. If you haven't done so already, write a detailed action plan. Having written goals will give you a focus. With a list of goals – including companies you are writing to, networking you will do, career events you will attend – you have a record of how much you are achieving over time. Remember to factor in time off and treats too, as it really helps to reward yourself along the way.
Learn From Your Mistakes
To learn from the mistakes of previous job applications and interviews, the only real opportunity is to ask for feedback. Not all feedback is genuinely valuable. You'll need to ask the right questions and drill down into what you are being told. If you're not in the mood to ask for feedback during the rejection phone call, at the end of the call ask if you can drop them a line with any questions you might have, once you've had time to let things sink in. If you are invited to call back for feedback, agree on a good time to call and stick to it.
When you do talk, try to find out about the interview conduct they were hoping for or what steps you need to take to secure that kind of job. Address the issues that the other party originally raised in their feedback and ask for advice. And of course don't be aggressive or confrontational.
It's vital to then take the advice on board and make plans for how you will improve in the ways suggested. Do you need extra training, more examples of work experience, a more confident approach in the interview setting? These will all help you improve the odds of landing a job.
Differentiate Yourself
Spend some time thinking about what will make you different – better – than the competition going for interviews. You will already be researching each organization you apply to, but as well as covering the basics of what they do, investigate what kind of people they want to hire. Are they looking for individuals who can work flexibly as they adapt to a changing market? If they are opening up new international channels, do you have skills and experience that will be of use? Maybe they are hoping to use social media or the latest IT systems, so can you talk about how you have successfully done this before? If you go in armed with subjects like this to talk about, backed up with solid examples of what you've already achieved, you will feel fully prepared and confident and be able to present yourself in a very good light.
Alison Clements
ILSPA publishes an article from specialist recruitment site www.Simplylawjobs.com each month. Simplylawjobs.com advertises thousands of the latest legal jobs from leading recruitment agencies and direct employers across the UK. By registering as a jobseeker you can apply for jobs, upload your CV to be seen by employers and sign up to email job alerts.