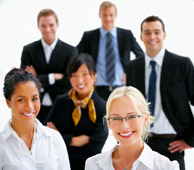 The ILSPA Legal Secretary Jobs Board is the UK's largest niche recruitment site for Legal Secretaries and PAs. It was specifically designed to help our Members and Students secure employment by aggregating Legal Secretary jobs from across the web as well as enabling law firms and recruitment agencies to post jobs directly. If you are presently looking for a Legal Secretary job, register on our jobs board to gain access to around 2,000 vacancies across the UK.
Registering on the jobs board will allow you to:
Browse the latest Legal Secretary vacancies
Search for specific Legal Secretary jobs
Create or upload your CV to show your availability for work
Be contacted directly by employers
View your applications and saved jobs
Receive new listings of Legal Secretary jobs via email
If you would like to receive step-by-step CV help before you upload your CV, please send a copy to cv@institutelegalsecretaries.com. Your CV provides the first impression that you will make on a potential employer, so making sure it is of the highest quality will give you a much better chance of being offered an interview.
We are soon to be featuring Legal Secretary and PA jobs from one of our recruitment partners, Totallylegal, on our jobs board so that our Members and Students have an even wider choice of positions. Totallylegal is the UK's leading job site for legal professionals looking to make their next career move. They offer the latest opportunities in private practice, in-house, public sector, paralegal and Legal Secretary roles.
http://jobs.institutelegalsecretaries.com/