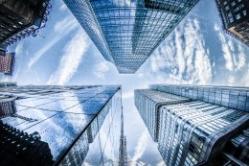 For those seeking employment in the legal sector, there are few destinations more prestigious than the "Magic Circle" and "Silver Circle" law firms. These organisations are famous around the world, with hard-earned reputations for excellence.
This select group of legal firms have become widely known for their commitment to the very highest standards of performance and success. As such, obtaining a role with these companies can be seen as a real marker of accomplishment for the UK's most skilled legal professionals.
Here, we explore the firms that comprise the Magic Circle and Silver Circle, looking at what differentiates these organisations and what is expected of those chosen to represent these firms.
What is the Magic Circle?
The term "Magic Circle" was first coined by the legal media in the 1990s to describe the most prestigious, high-performing law firms in London. All the members of the Magic Circle are known for their high-profile corporate and finance work, overseeing multi-billion-pound transactions and delivering the highest earnings per lawyer of any law firm headquartered in the UK.
This group used to be known informally as the Club of Nine, but this term fell out of use as its perceived membership became more exclusive. Today, the Magic Circle consists of five firms: Allen & Overy, Clifford Chance, Freshfields Bruckhaus Deringer, Linklaters, and Slaughter and May.
Each of the firms in the Magic Circle shares the following characteristics:
Based in London, with substantial international operations.
Industry-leading offerings in banking, finance and corporate law.
Working with the world's biggest and best-known corporations on major transactions with significant economic implications.
Revenues and salary levels far above the UK industry average.
There is no doubt that these five firms are still among the most respected names in law, retaining a powerful attraction for candidates who seek to make an impact at the very top of their profession, working on cases with global impact.
What is the Silver Circle?
Although the Magic Circle is seen as the top tier for UK law, this is not to say that other firms are not also capable of commanding huge respect and strong reputations. Indeed, the more recent creation of the term "Silver Circle" reflects this reality.
This term was conceived by the industry publication The Lawyer to describe the law firms that fall just outside the Magic Circle, but which nevertheless deliver far higher revenues per lawyer than the average UK firm.
When the concept was created in 2005, the Silver Circle was said to consist of Ashurst, Herbert Smith Freehills, Macfarlanes and Travers Smith, as well as the now-defunct SJ Berwin. Bryan Cave Leighton Paisner is also widely considered to be in the conversation for membership in this elite group, whose firms share many of the same traits:
A focus on serving a premium London-centred client base in the UK.
Significantly higher profits per equity partner and revenue per lawyer than the UK average.
A generally broader range of specialisms than the Magic Circle.
A flexible approach to management, with an avoidance of top-down leadership and excessive bureaucracy.
There is more debate about the exact membership of the Silver Circle than the Magic Circle, with The Lawyer arguing that the increasingly international focus of firms like Ashurst and Herbert Smith Freehills means they no longer belong in this category, as well as debating whether Mishcon de Reya should now be granted membership.
What is it like to work for Magic Circle and Silver Circle law firms?
Working for a Magic Circle law firm is a dream come true for many in the sector, but those seeking roles with one of these organisations must be prepared to put a lot in if they wish to earn the associated rewards.
Magic Circle firms are known for their lengthy working hours, clear sense of hierarchy and demanding professional requirements. For those able to keep pace with these requirements, the payoff comes in the form of generous salaries, cutting-edge working environments and an opportunity to work on some of the industry's biggest and most important cases.
By comparison, working experiences in the Silver Circle tend to be more varied. Each company has its own distinctive culture, and together they are generally known for being less rigidly formal and more flexible than their Magic Circle counterparts; as such, staff can still expect to work long hours as a rule but may experience a better work-life balance on the whole.
It is worth noting there will be many well-respected, top-performing organisations that are not included in the rankings. However, for ambitious professionals, the pull of these recognised names will always be considerable provided that they are able to do what it takes to succeed in these demanding, highly competitive roles.
Article provided by Sellick Partnership