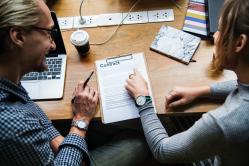 Apprenticeships are an arrangement in which someone learns and trains whilst working. Since 2016, a number of organisations including law firms have launched legal apprenticeships programmes. Doing a legal apprenticeship would help one avoid the increasingly expensive costs which may be associated with university degrees. Going through this route, the candidate will be paid a salary throughout the scheme. Those who choose legal apprenticeships can expect to see the same standards as those who choose traditional routes.
This article will focus its discussions on general legal apprenticeships with a focus on apprenticeships which could be used to qualify as a Legal Secretary.
Who can apply?
The requirements of a legal apprenticeship are generally:
5 GCSEs at grade A-C / 7-4, including Maths and English (this can vary based on the employer).
Salary
Legal apprenticeship candidates are paid between £11,000 and £19,000 depending on the location, form and level.
Types of legal apprenticeships
If someone is looking forward to getting into the legal sector after Year 13, then they could choose a Legal Secretary/Business Administration, Paralegal or Solicitor apprenticeship. However, if someone has already studied law, they could choose the Chartered Legal Executive Apprenticeship.
There are multiple legal apprenticeship routes one could choose from:
Legal Secretary/Business Administration Apprenticeship: This is a great way to gain experience if one would like to become a Legal Secretary. One could study for a qualification relating to business administration or the specific knowledge and skills needed for legal secretarial work. Under the qualifications related to business administration, one may be awarded with either a level 1-4 qualification in business administration or a technical certificate level 2-3 in business administration.

Paralegal Apprenticeship: This apprenticeship involves a hands-on approach with the academic knowledge that is required to be a successful paralegal. Attention to detail along with required communication skills and managing pressure in a busy environment should be the main attributes of a candidate for this role. This apprenticeship is mainly for those who are looking forward to becoming a Paralegal, Junior Fee Earner, Legal Administrator or a Legal Secretary.

Chartered Legal Executive Apprenticeship: This is a five-year course, level 6 apprenticeship that includes academic study along with vocational training. This apprenticeship is for those who already have studied law and have some experience in the field. It is not recommended for students straight after leaving school, and hence apprentices need to have either completed a law degree or a conversion course or a level 3 professional diploma in law and practice in order to be enrolled for this apprenticeship. It is ideal for those who are still weighing their options and deciding whether they would like to proceed with a legal career.

Solicitor Apprenticeship: A solicitor apprenticeship is a six-year, level 7 programme which is aimed at post A-level students. This scheme would cover all the content that is normally taught in a law degree. Once one has completed the apprenticeship, one would need to pass the bar through the new SQE route to qualify as a solicitor.
Which law firms offer legal apprenticeships?
Many firms, such as Addleshaw Goddard, Browne Jacobson, Dentons, DWF and Irwin Mitchell, offer legal apprenticeships for aspirants, and one could easily become a Legal Secretary by doing one of the apprenticeships listed through any of the top apprenticeship providers.
One can have a look at thelegists.co.uk for current opportunities on apprenticeships vacancies, where one can filter by salary details, location etc. to find the most suitable apprenticeships. Applicants may be required to have an up-to-date CV and a cover letter. The Legists offers services such as CV Check or how to gain a job without previous job work experience to help give you a push in your journey towards achieving your dreams.
Article contributed by The Legists