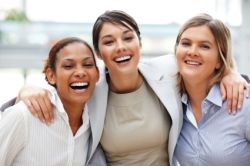 We all know that the economy has been going through difficult times, due to the banking crisis and turmoil in the Eurozone. There are signs of it turning around, however, and this is reflected in the job market. In particular, there is something of a mini-boom happening in the legal industry in London.
Recent figures released by TheCityUK (a lobby group representing the financial services industry in the City) indicate that during the first half of 2012, the number of legal services employees rose quite dramatically. In fact, with just over 118,000 people employed in the industry in London, the rise meant that the numbers were greater than before the recession started, and substantially higher than the 2010 low of 95,000 people. This is also matched by the scene in the general job market, where employment rose by more than 200,000 people this year between the months of June and August.
The rise in general employment rates has actually gone against predictions, and this could be the first signs of a slow economic recovery. Investment banks, legal firms and property firms are continuing to hire legal professionals, and the outlook is more positive than it has been in a long time. This does not apply just to the London area (where the bulk of the jobs are), but also across the country.
This is great news for Legal Secretaries and PAs, as it shows that the industry is growing and perhaps the economy in general is starting to get back on its feet again. Not only will unemployed people stand a better chance of securing jobs, but also people who are looking to advance their career can feel more confident about applying for new positions.
Emma Stacey, Chief Executive of the Institute of Legal Secretaries and PAs (ILSPA), says:
"We are delighted to hear that there has been an increase in legal jobs in recent months. Our Students and Members can pursue their career goals with extra confidence. Good Legal Secretaries and PAs will always be in demand, as law is a fundamental part of our society. Lawyers are needed for common, everyday issues and legal procedures, and it is the Legal Secretary or PA's job to assist them with their work. Our Legal Secretaries Diploma Students have an advantage in the legal secretarial job market, as our course covers some of the most common areas worked on in law firms. Legal Secretaries and PAs are an integral part of a team of legal professionals and will continue to be highly sought after in the legal industry."
Anyone looking to gain employment or further his or her career as a Legal Secretary or PA should take heart and feel positive about future career prospects. Nevertheless, it is always good to look at ways of improving your chances when applying for positions. Employers are looking for specific skill sets, recognised qualifications, experience and potential – and after all, it is still an employers' market.
A high-quality CV is a vital asset, and being able to demonstrate your competence in an interview is invaluable. Having excellent administrative and legal skills is a strong requirement for a legal secretarial position; being able to prove these is increasingly becoming part of the interview process. Keeping up to date with current events and changes in law will allow you to gain an edge over other candidates and show that you are top of the game. A superb way to do this is through the online 'Legal Secretary Journal,' produced by the Institute of Legal Secretaries and PAs, which will help to advance your professional expertise so that you excel in your career and are aware of the standards that are expected of Legal Secretaries and PAs. The articles published there keep you up to date with new laws and legal issues, encourage professional development, provide you with career advice and improve your IT knowledge.
An age-old way to find out about potential new jobs and gain interviews is simply to know people in the field or in a company which has a vacancy. This is social networking at its most basic level, and it has been effective for many years. Friends or colleagues may know of job opportunities long before they are advertised, so it is worth asking around. If you are not fortunate to have any contacts in the field, online sources run a close second; numerous recruitment agencies looking to fill both temporary and permanent positions offer websites where you can upload your CV.
Don't forget that the Institute of Legal Secretaries and PAs can be a tremendous help in finding that perfect position. ILSPA can provide you with advice on securing employment through step-by-step CV help and career guidance. Your CV provides a potential employer with a first impression of you, so it is important that it meets a high standard, is tailored for a Legal Secretary or PA position, and shows your full capabilities, skills and experience. ILSPA's career guidance manual and specialist advice will provide you with information on preparing yourself for your job search, the best places to look for vacancies and interview techniques. ILSPA aims to encourage you to be positive and achieve your goal.
If the employment figures of 2012 are anything to go by, Legal Secretary and PA job prospects for 2013 look to be very positive indeed. Employment levels are expected not only to remain stable, but also to show more growth. There is every chance that the level of people employed in the legal field will continue to rise throughout 2013 and beyond.