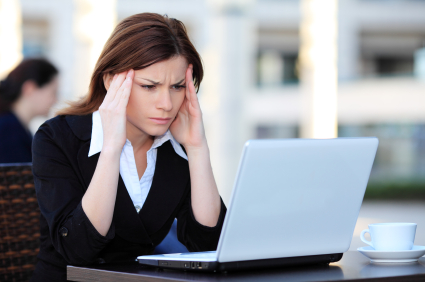 The job market can be very competitive, and it is easy to fall into the trap of thinking that you are not being successful in job applications simply because of that factor. It could be that you are jeopardising your own job search without knowing it, and a few simple changes could help you to be much more successful in finding employment.
Make sure that you are prepared
Legal Secretary roles can be varied. Make sure that you understand the particular specialisms and workings of the company you are applying to work for before applying for a job. It is also important to make sure that you are fully aware of all of the tasks that you will be asked to perform on a daily basis and ensure that you have the right skills to conduct them to a high standard.
Take time with your CV
If you are applying for your first position as a Legal Secretary, make sure that you update your CV to suit the role. It's amazing how many people don't tailor their CVs for the positions they apply for. A great CV will hugely increase your chances of being given an interview, so it is worth taking the time to make sure everything is present and correct before submitting it. Make sure that there are no spelling mistakes and everything is aligned properly. Just one mistake can show that you don't have the attention to detail necessary to take on a role as a Legal Secretary. ILSPA provides CV help to Students and Members, so be sure to take advantage of this. We can provide you with expert advice and guidance.
Be honest on your CV
Some people enhance their CVs, making their skills and experience more impressive than they really are; however, it is a huge mistake to lie on your CV. If anybody is going to find the holes in your experience or the lies you have told, it will be people used to working in a legal environment. During interviews you will need to explain your attributes, skills, experience and qualifications in detail, so if you have been dishonest on your CV, you will get caught at this stage.
Covering letters
Make sure that your covering letter is unique for each position you apply for. It takes time to write a new one each time you submit an application, but employers might write you off completely if they see that you are making blanket applications to lots of different firms. Taking just a few minutes to include a couple of sentences that directly relate to your reasons for choosing that particular firm to work for will make all of the difference.
Think outside of the box
Try to be one step ahead of other job applicants. Send out speculative CVs and make enquiries directly to law firms rather than limiting yourself to recruitment agencies. Also keep in mind that it is not just law firms that are in need of Legal Secretaries. Large organisations with their own internal legal departments need to hire people like you, so keep an eye out for those vacancies too, as well as opportunities in Barrister's Chambers, banks and local authorities.
Guidance on preparing for your job search and writing covering letters can be found in ILSPA's Guide to Secure Employment. A copy is available to Students and Members through the Membership area of our website or by requesting it at info@institutelegalsecretaries.com.