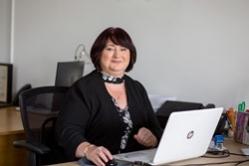 Karen is a highly accomplished Legal Secretary/PA with over 32 years' experience in the legal profession. She has been a Member of the Institute of Legal Secretaries and PAs since 2009 and was awarded the status of Lifelong Fellow of the Institute in 2016. Karen currently works as a Legal Assistant/PA for Roche Legal, an acclaimed boutique firm of private client solicitors based in York.
We recently spoke to Karen about her career, current position and what advice she would give to other Legal Secretaries just starting out in the field.
What does your role involve at Roche Legal?