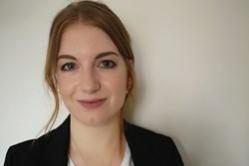 When Leah Taylor decided to finally pursue her goal of becoming a Legal Secretary, the first thing she did was enrol on ILSPA's Legal Secretaries Diploma course. Upon completion of her qualification, Leah secured a fantastic role at Clifford Chance. We caught up with her to find out all about her new position; how she secured the job and how she is using the knowledge and skills gained through the Diploma in her work.  
What did you do prior to studying to become a Legal Secretary? 
I worked for a business travel management company. My main role was to provide administrative assistance, but I also carried out a few other duties including covering reception and PA assistance for the Managing Director.