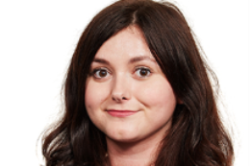 Charlotte O'Brien was an experienced PA working for a Director of multiple companies. When her PA role required her to get involved in a High Court case, she felt she needed a better understanding of law and decided to study ILSPA's Legal Secretaries Diploma. From there, her interest in law grew and she decided to make the move into working as a Legal Secretary. 
Charlotte is now a Family Legal Secretary at the award-winning law firm Birketts LLP and is studying our Family Law Advanced Diploma. We spoke to Charlotte about her studies, her job search and how ILSPA's Diploma helped her in both her previous role and her new role as a Legal Secretary.     
1. What were you doing before you studied with ILSPA?
Before I started the Legal Secretary Diploma, I was working as a Personal Assistant to a Director of a number of companies. I was involved in the preparation of a High Court case and liaising with solicitors for the company and, as such, I felt I needed to gain a qualification so that I was able to understand the terminology and improve my work. Before that, I worked at a high school as an Assistant to the Headteacher and office team.
2. What was it about being a Legal Secretary that interested you and why did you decide to study ILSPA's Legal Secretaries Diploma?
I have always had an interest in law, having studied it at Sixth Form. However, I didn't really know there was such a thing as a Legal Secretary! I continued my interest in law while working at the high school and it was there that my interest in family law started. On leaving the school, and becoming a PA, I was thrown very much in at the deep end. I would be dealing with solicitors and barristers on a number of cases and matters each day. I felt I needed to gain a better understanding of the law and knew that getting a qualification under my belt would also benefit my career and prospects going forward. I signed up at work one lunch time and that was that – luckily my employers were very supportive and kindly paid for the course, which I was very grateful for!
3. Why did you settle on family law as your preferred topic, and how are you finding studying the Advanced Diploma after completing the Legal Secretary Diploma?
Family law has always been the one practice area that I really enjoyed learning about. Every client is different and some of the cases can be incredibly sad but I feel that in the family team you can sympathise with the clients and understand their position. In turn, you can make the client feel more comfortable. I am really enjoying the Advanced Diploma. It feels a lot easier this time around as I already have knowledge of the topics but also because I am already doing the work and I am able to put into practice exactly what I'm learning.
4. You have recently secured a role as a Family Legal Secretary. Can you offer any advice or wisdom for other recent graduates looking to secure their first role?
Don't worry! You will find lots of jobs on the ILSPA website and can apply through there. Secsinthecity is also a good website for looking for jobs. You have the qualification and should be confident that your skills will shine through! Get someone to look over your CV to check that it makes sense and that it looks good (it will also prevent any typos!). I had several interviews before I found my dream job and it was the one I didn't think I would get, so I was very happy to have been offered it.
5. How have you found your Legal Secretaries Diploma helpful in your new position?
I've found it incredibly helpful – so much so that I even printed a copy of the family unit off for my desk! It's really interesting to see how the procedures mentioned in the Diploma work and how to use them and it's great to finally understand and put into practice all the terminology!
Here at ILSPA, we love hearing about how Students have progressed after finishing their studies. If you were one of our Students and would like to give us an update on your career, please email us at info@institutelegalsecretaries.com.
If you would like to receive advice about studying or help to secure employment, please do not hesitate to contact us or visit our website.