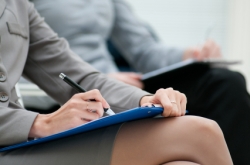 As we become more technology savvy across all industries, there has been an impact on the recruitment process. In the past, a straightforward printed CV, sent in the post with a covering letter, would be the standard procedure of application; however, times have changed. Video CVs, online CVs, online automatic applications, all mean that there are a number of ways that jobs can now be targeted. The application process is more varied, but if you tackle it with professionalism and tenacity, this simply means there are more opportunities for you.
There are thousands of job sites across all industries and the legal profession is no exception, with a range of sites such as Simply Law Jobs, TotallyLegal and Law Gazette, to name a few. Recruiters and recruitment agencies use them to post their current positions, so ensure that you know where to look and check in regularly. Similarly, use social media. In my last article I cited the stats about how many companies use the various social media networks to recruit, so do LinkedIn with people and companies, do follow them on Twitter and do connect with them on Facebook, as you may just find out about vacancies that way – and even if not, you are networking with people you would not otherwise meet, which is great. Recruitment consultants will invariably have connections you cannot make, so do use them, as they provide invaluable access and insight.
Technology is playing a part in the interview process as well as the application method. As the current financial climate means that there are more applications per role, recruiters are forced to look for ways to make the process as fair and cost effective as possible and we are seeing an increase in telephone and video interviews.
The telephone interview in particular is becoming more common as a preliminary interview process, and it is imperative that you come across well without the added benefit of a face-to-face interview, as candidates will get reduced at this stage. Speak clearly and smile even though you cannot be seen – it does come across in your voice. Do ask for clarification if you are unsure on a question, and do enquire about the role and show interest. Don't think of the phone interview as a formality; it is a genuine interview and you will have been given advance warning, so have your CV to hand so that you can talk through your education and/or experience with confidence.
The less common video interview is still to be noted: should you be asked to interview over Skype or another visual communication tool, there are some simple things to remember. Have a tidy background! Don't let them see your piles of washing up behind you. Dress professionally from head to toe in case you suddenly need to get up. Allow the interviewer to complete each sentence fully; there is sometimes a delay, so wait for silence before you talk. Try not to get distracted by the picture of you: sometimes it is easier to cover it up, as you need to maintain eye contact with the interviewer, not your own reflection.
The route to a face-to-face interview can be more complex these days; however, the same skills still apply. Good grammar and punctuation, a professional appearance, and a pleasant manner are all needed, even if you are applying through social media instead of with a letter and interviewing over Skype instead of face-to-face. We have more means to an end, but the standards should still remain high!
Gemma Rush from Douglas Scott Legal Recruitment