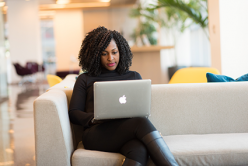 Lay-offs happen. Executives leave companies and can't take their admins. Companies reorganise.
All these situations may sound like nightmares to an admin. But they don't have to be career killers. If you're in between jobs, companies or even careers, these five things can help you stay relevant to the admin profession.
1. Temp
One of the best things you can do if you're out of work is to go to a temporary staffing agency. Temping helps you keep your skills active and develop new ones, too. Think of it as a paid job interview – the people you're working with get to see what your skills are and you get to try out the company to see if it's a good fit.
2. Take classes
If you have skills that need improvement, a break from work is a chance to bring them up to par. Take classes in areas you're not strong in or new ones you want to learn. If you're temping, the agency will often provide training. You can also get training through community programs, professional associations, or online providers. All Things Admin has numerous affordable training opportunities available for admins. Ilostmyjob.com also has a lot of free training webinars and resources.
3. Work part time or virtually
Both of these options give you the flexibility to do as much or as little as you want. They're also great options if you're retired and want to start your second act. So many people I talk to want to learn new things and stay active in their careers, even after retirement. Working part time or as a virtual assistant gives you the ability to keep your skills sharp and stay on top of trends without being in an office environment.
4. Volunteer
If you can't find a paid position, offer to help out at a local charity, school, hospital or other organisation free of charge. It's another great way to improve and develop your skills. It's also a good way to get your name out there and network with people to let them know you're looking for employment.
5. Network
Connect with people you previously worked with. Reach out to companies you'd like to work for. Find mentors to follow online. Attend networking events. Establishing these relationships is crucial as they can have a big impact on your career opportunities.
Out of work doesn't mean out of luck. Put these ideas to work if you're between jobs, and you'll gain new skills, prevent CV gaps and probably even find a new position!
Julie Perrine, CAP-OM, is the founder and CEO of All Things Admin, providing training, mentoring and resources for administrative professionals worldwide. Julie applies her administrative expertise and passion for lifelong learning to serving as an enthusiastic mentor, speaker and author who educates admins around the world on how to be more effective every day. Learn more about Julie's books – The Innovative Admin: Unleash the Power of Innovation in Your Administrative Career; The Organized Admin: Leverage Your Unique Organizing Style to Create Systems, Reduce Overwhelm, and Increase Productivity; and Become a Procedures Pro: The Admin's Guide to Developing Effective Office Systems and Procedures.