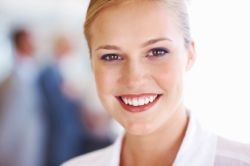 The role of a Legal Secretary in the United Kingdom is viewed as a specialist niche area within the legal profession. Law firms rely heavily on Secretaries due to their expertise in administration and technology and their knowledge of law and legal procedures. Based on that theory, Legal Secretaries are beneficial not just to law firms. Anyone who has achieved the Legal Secretary Diploma from The Institute of Legal Secretaries and PAs can be sought after in many business sectors.
Banking and Finance
Working in the banking and finance sector requires a high level of administrative skills and the ability to classify large, confidential amounts of financial data. Despite finance being number-related, there is also the reporting side and the generation of data. It is important that people are able to handle large amounts of data-handling, and a role this demanding would fit the skill-set of a Legal Secretary. Legal knowledge is very beneficial in a banking or financial institution, as they often have legal departments. With Legal Secretary skills, you could find yourself climbing up the banking and finance sector ladder.
Companies
Executives often need PAs to help support them in their role. Executive Personal Assistant jobs are like gold dust, but they usually exist in major cities. While the up-and-coming new generation of executives are often computer whizzes, there are still those who are a generation older or are extremely busy who need a "real" Secretary to assist them. Company Chief Executives always need a Secretary, as their work is so demanding. You will be highly attractive to many different types of business executives with the excellent understanding of law you have gained from the Legal Secretaries Diploma course.
Estate Agency
The legal profession is not for everyone, and you may find it is not for you once you have qualified. Estate agents are everywhere throughout the country, and with your legal knowledge, estate agents will find your skills attractive. The estate agents profession requires knowledge of Land Law and Conveyancing, and the good news is, the housing market is moving again.
Government
Politics is another area which would serve your skills well. Sharp office management and administration is required in areas such as research and policymaking. Local government has a range of openings which are widely advertised, and they would be very keen to take on someone who has achieved a recognised legal qualification. Our courses are recommended by the Government's National Careers Service.
Legal Recruitment
So, you've got all that knowledge of the law and you have excellent administration skills and are familiar with the interview process within the law sector. Legal recruitment is big business, and recruitment as a whole is even bigger. Despite the plethora of online legal jobs boards, there is still a demand for a more bespoke service by the larger law firms. When it comes to hiring high-end Legal Secretaries/PAs, firms want confidence in the people who are working for a recruitment agency. Having an understanding of law and what law firms require will be of great benefit to the role.
Summary
So, as shown, the Legal Secretary skills do not have to be confined to the legal profession. There are alternative roles and professions you can go into.