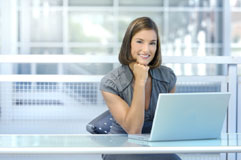 The ever-increasing rate of technological advances means that we can access information and communicate with each other at the touch of a button, 24 hours a day. This round-theclock and remote or online access opens up a world of possibilities for those of us involved in a full-time career, who perhaps want to expand our skill set, enhance our ability to perform in a current role or are thinking of starting our own business.
As a member of the legal secretarial profession, you are part of a group of professional people, with your own industry association, magazine and networking opportunities that can help you progress and develop your career. But what if you do want to start your own business based on your existing skills, or expand your capabilities? Where do you go? Who do you talk to?
The Virtual Assistant Coaching & Training (VACT) Company, part of cmacoaching.com, is your perfect partner in this endeavour. Established to support virtual assistants and related specialities, such as PAs and secretaries, the VACT Company provides a range of services that can supplement an existing career in this area or support you in starting your own business as a legal VA.
The VA industry, firmly established in the United States, is now growing rapidly in the UK. Now is a great time to join this profession. Being a VA means that you can enjoy freedom on a daily basis. Freedom to work the hours that suit your life and with the clients you choose. You can say goodbye to the rush-hour commute, to doing the same tasks every day and to the whole 9 to 5 lifestyle!
Secretaries, administrators and personal assistants can achieve their goal of starting out as a VA or supplement a flourishing career, by taking advantage of a whole range of remote and online tools from the VACT Company. Online conferences, audio and workbook downloads, teleclasses and an online support community can be accessed at times to suit you, so that you can fit the development into your existing schedule.
By joining the VA community in the UK, you can be part of a growing industry, learn new technologies to expand your skills or even start a virtual business and improve your lifestyle through a better work/life balance and more control over your own destiny.
A word of caution: becoming a VA is not simply a case of getting a laptop, a printer, an Internet connection and a little desk at home. You also have to know how to manage your own business, understand the workings of the virtual assistant industry and be able to implement discipline in order to provide your customers with an excellent service and much more.
If you are serious about taking control of your life and making the move to become a remarkable legal VA, then take advantage of the resources that are available to you to make a success of your new business.
The Virtual Assistant Coaching & Training Company, part of CMA Coaching & Training run by Carmen MacDougall, provides budding and existing VAs with courses, products and tools to create and build a successful VA business. For more information please visit www.cmacoaching.com.
"How to become a remarkable VA" E-book
After a very successful introductory period, the cma e-book "What It Takes to be a Remarkable Virtual Assistant" is now available at its regular price of £24.99. This e-book covers more than just the basics of setting up your VA business and making it a success. It also caters to those who are already VAs and want to expand and grow their business. It is not only a perfect accompaniment to all of the cma courses, but a tool that will get you started. It contains contributions from established VAs, the IAVA, and respected business coaches and PR and marketing experts and provides invaluable support and tools for every VA business at any stage.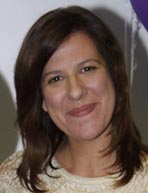 Carmen MacDougall is the Founder and Managing Director of cma coaching and training. Recognised as a leading NLP business coach and trainer for the virtual assistant industry in the UK, Europe and Australia, Carmen has a highly successful track record in helping others to follow their own entrepreneurial spirit. She is also a trainer in professional development and a sought after motivational speaker.
Prior to establishing cma, Carmen excelled as a PA and office manager in the investment banking and legal sectors in the City (London) for over 11 years. Within three months of redundancy, Carmen had taken the plunge and created her own business, as a virtual assistant, and had built a thriving full-time business working with life coaches, which is still going strong today.
Having established herself as an expert in the VA coaching field, Carmen has been invited to work with the International Association of Virtual Assistants (IAVA) as their official VA Business Coach & Trainer.
She is truly a passionate pioneer for the VA industry and has just successfully launched the UK's first ever National Virtual Assistant Conference & Awards Ceremony, which took place in Milton Keynes on 21st April 2007. She also launched her "What It Takes to be a Remarkable VA" at the beginning of 2007 and co-founded The VA Times, the premier online publication exclusively for the virtual assistance industry.