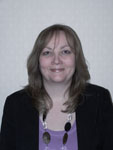 I have worked as a legal secretary for many years now, and have never been out of work since leaving school in 1983, apart from going on maternity break for a couple of years when the children were very small. So when I was made redundant whilst working for DLA Piper in their Birmingham office in March of this year, it came as a huge shock to find myself suddenly jobless.
Being made redundant is obviously an awful thing to happen to anyone, but I think it is fair to say that I, and many other people in the legal profession, always believed that working for a law firm was "safe" and that it would never happen to me. I've never been the type of person who takes a knock and is left lying on the floor, though, so I licked my wounds, dusted myself down and decided to take action. No, it wasn't through the tribunal courts - I very quickly came to realise that I had been handed a golden opportunity.
Years ago, when my children were small, I had the idea of starting up my own business working from home. I contacted the local college and asked them to put up a poster I had created wherever they felt was best to grab the students' attention. The work came dripping in as I started typing dissertations for the students. This fitted in well with having small children at home, because I worked while they were sleeping. I wrote to all the law firms in Birmingham offering a freelance secretarial service working from home. Only one law firm, Neil F Jones & Co, gave me the chance to do this, and it worked for a short while, but I was ahead of my time. Back in those days audio tapes were used and it meant my having to travel to and from the office to pick up work and drop it off. With a very young child in tow and baby number two on the way, it wasn't feasible to do this. Today, everything is done by email so young mothers (and us older ones!) have a much faster and easier way of receiving and returning our work.
What then happened was I lost my nerve. I saw an advert for an evening legal secretary in the Birmingham Evening Mail and went for it. The job was with Hammonds, or Hammonds Suddards Edge as they were when I started working for them, and I worked there for six and a half years. I really enjoyed working for Hammonds, and I became, once again, used to having that monthly salary paid into my bank account, my holiday pay, sick pay, personal pension plan and a health scheme all paid for – all these things I didn't need to worry about, I was being looked after, I was safe. It was my comfort blanket.
I started to get itchy feet in the summer of 2007, when I went to work for DLA Piper. It was a change of scenery, I met new friends and had new challenges. It was all very exciting. Then came the night of a thousand knives... my comfort blanket was snatched away from me. No more salary, holiday pay, etc. Gone.
The next day, I attended a pottery workshop with my children, who are home schooled, and I was telling one of the other parents, my friend Amanda, what had happened the night before. She asked me what I was going to do and without missing a beat I said I was going to be a Virtual Assistant/PA and run my own business from home. I couldn't believe how forthright I was, but it made me realise that I hadn't been made redundant and thrown on the scrapheap at all – I had been given my golden opportunity. I had done it all before, but the timing wasn't right – this was my chance to succeed.
I don't know if any of you have heard of the Law of Attraction, but I am a firm believer. If you have a positive mental attitude, then good, positive things do happen to you. Amanda told me that she has a friend called Carmen, who runs her own business helping people set up their Virtual Assistant/PA businesses from home (www.vact.com). I've known Amanda for a few years now and had no idea that she had this connection. It was fate. I called Carmen as soon as I got home and enrolled on her course, the Virtual Assistant Mastery Course, a few days later.
I also contacted Business Link (www.businesslink.gov.uk), who offered outstanding support in how to prepare a business plan and provided workshops on sales/marketing and bookkeeping. They also offer networking opportunities, including a monthly networking event just for women in business called the Tuesday Talkshop. There was also a lot of support from other people who were attending the Business Link workshops - they were also setting up their own businesses and so we were all in the same boat and understood the challenges of setting up on your own. We were able to bounce ideas around and support each other.
When the time came to choose a name for my business, I read many articles on different entrepreneurs from all different lines of business. The one article that stuck in my mind was one about Nick Jenkins, the founder of Moonpig.com. He said that when he was deciding on the name of his business, he wanted something short and catchy, no more than two syllables, which was easy to remember and would have a logo that was instantly recognisable. Moonpig was his childhood nickname, was easy to remember, humorous and of course the logo is unforgettable. With this in mind and the fact that my children, Jason and Matthew, take up most of my time, Jaymatt was born.
I've never been one to blow my own trumpet, so to speak, and I find it very difficult to sell myself, so I enrolled the help of marketing expert Alex Stone of www.justtoobusy.co.uk, who has helped me compose my sales letters and my advertisement.
Although it has been a slow process and, if I'm totally honest, I wanted to be up and running within a few weeks, it is important to understand that you have to lay the foundations for your business before you can build it up. I have now appointed an accountant and have opened a business bank account. A friend of mine designed my website for me. I have almost completed Carmen's course and I'm also working on a proofreading course and also a bookkeeping course to enable me to expand on the support that I can offer my clients.
Through Carmen, I attended the Women in Business Awards Conference in Solihull, West Midlands, in April of this year and had the pleasure of meeting other VAs who have either been in the business for many years or, like me, have just started out. I am hoping to create an associate partnership with one or two of these ladies so that we can help each other out when we are busy. I have also found joining VA forums to be of great support too. I now have three clients, one based in the USA, so things are certainly looking up!
So if you feel confident, invest your skills and passion into your very own business as a VA. You will probably work harder than ever before but the rewards and satisfaction are worth it – 100%!
Sharon Dyer
Jaymatt Secretarial Services
Tel: 01827 898260
Mobile: 07940 888483
Website: www.jaymatt.co.uk