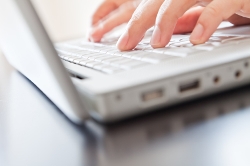 ILSPA's Legal Secretary Jobs Board specialises in Legal Secretary jobs throughout the UK. The aim of the Jobs Board is to bring legal recruiters and top-quality candidates together, helping them to achieve their goals. ILSPA's Members and Students are prime candidates for Legal Secretary and PA roles, as they have the knowledge, skills or experience employers are looking for. 
Whether you are new to the Jobs Board or are an existing candidate, it is vitally important that your profile contains up-to-date information. If certain information is missing, you may be prevented from securing employment or appearing within our candidate database for recruiters to search.
You can register here if you have not done so already: https://www.institutelegalsecretaries.com/jobs/candidate-register/. It is a very quick and simple process which only takes a couple of minutes!
To ensure that you have the best possible chance of being selected for a role, please include the following information within your profile:
An up-to-date CV
In addition to you being able to apply for roles, the Jobs Board allows recruiters to search our database to find suitable candidates in the area. In order for recruiters to find you, you need to upload a current version of your CV so they can see your most recent experience or qualifications. ILSPA Members can receive help with updating their CVs by emailing a copy to cv@institutelegalsecretaries.com before uploading it to the Jobs Board.
Your correct level of experience
We have recently changed the way we categorise your level of experience. It is important to ensure that your profile reflects one of the following categories so that you will be considered for appropriate roles:
Trainee – You are currently studying a Legal Secretaries Diploma course, either with ILSPA or another training provider.
Qualified – You are a Legal Secretaries Diploma graduate, or hold a law degree.
Experienced – You have at least one year's experience as a Legal Secretary.
If you do not fit into one of these categories, you will need to develop your knowledge and skills in order to be considered for a Legal Secretary position. Take a look at our Legal Secretary courses to see how we can help you to become a qualified Legal Secretary and gain your ideal role: https://www.institutelegalsecretaries.com/training/diploma/
Where you are looking for work
ILSPA's Legal Secretary Jobs Board enables you to specify where you are looking for work and the radius in which you are prepared to travel. This helps recruiters to see which candidates are available in their area and find your CV.
Whether you want to receive emails about new jobs
When new jobs are posted in your area, we will send you an email with the details of the position so that you can apply for it directly. This helps you to keep up to date with our latest jobs. You can select whether you want to receive these emails or not.
Whether you want your CV to be searchable by recruiters
You can choose whether you want your CV to appear in our candidate database and be searchable by recruiters. Just ensure the appropriate box is ticked on your profile to allow jobs to come to you.
By taking a minute or two out of your day to ensure that this information is included and presented correctly, you will greatly improve your chance of securing your ideal role.
Why not log in to your candidate profile now? https://www.institutelegalsecretaries.com/accounts/login/