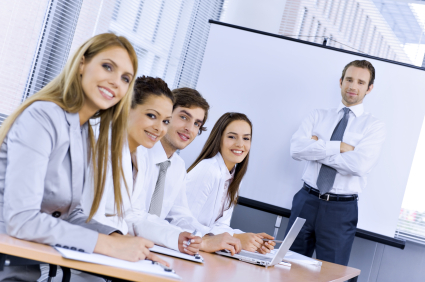 Norton Rose Fulbright is a global legal practice who have more than 3800 lawyers based in over 50 cities across Europe, the United States, Canada, Latin America, Asia, Australia, Africa, the Middle East and Central Asia.
Recognised for their industry focus, they are strong across all the key industry sectors: financial institutions; energy; infrastructure, mining and commodities; transport; technology and innovation; and life sciences and healthcare.
Wherever they are, they operate in accordance with their global business principles of quality, unity and integrity. They aim to provide the highest possible standard of legal service in each of their offices and to maintain that level of quality at every point of contact.
The Team
Norton Rose Fulbright are growing their secretarial team and are recruiting enthusiastic individuals with a recognised legal secretarial qualification such as ILSPA's Legal Secretaries Diploma to join their trainee legal secretarial programme. Applications are being accepted until the end of January 2015.
They offer trainee Legal Secretaries a friendly, team-oriented working environment, comprehensive training and development, competitive salaries and benefits and every opportunity to develop their career within a leading international legal practice.
During the six month programme, successful candidates will take seats within two different areas of law as well as being trained and examined in the MOS Word Core Level and MOS Outlook qualifications. Experienced Secretaries will provide trainees with support, on-the-job training and coaching.
You will have the chance to get involved in a wide range of work with high-profile fee earners on an international scale, and grow as they do.
The Role
To work as part of a highly motivated secretarial team to provide professional, proactive secretarial support to an allocated group of fee earners and to the wider fee earning team.
It is acknowledged that the Trainee Legal Secretary will be developing both technical and soft skills and will therefore require support and on-the-job coaching whilst they gain the requisite experience.
The role will be supervised by the Secretarial Co-ordinator who will offer assistance and guidance throughout the trainee programme. It is anticipated that from the tasks below, those marked with '*' particularly, will require direct supervision and guidance from the Co-ordinator, which will lessen as skills and experience are developed.
Education/Training
GCSE Maths and English Language or equivalent at grade C or above
ILSPA's Legal Secretaries Diploma
Accurate audio and copy typing speeds of at least 55wpm
Have achieved or be prepared to work towards Microsoft Office Specialist (MOS) Core Certificate in Microsoft Word
Basic knowledge of Outlook
Experience and Qualities 
Positive, committed and prepared to use initiative and learn
Genuine interest in developing technical skills
Ability to take responsibility and willingness to work as a member of the team
Demonstrable interest and concern to meet the needs of internal and external clients
Tact and diplomacy to deal with confidential matters
Excellent attention to detail
Flexible approach to tackling a wide variety of tasks; working additional hours if and when required
For more details and to apply please click here
Applications must be sent to Norton Rose Fulbright by the end of January 2015.