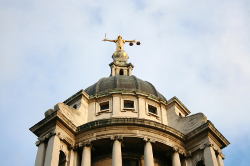 Before you commenced your studies through The Institute of Legal Secretaries and PAs, it is likely you had a good idea of the area of law in which you would like to work.  However, if this is not the case and you are still pondering exactly what you should do after your course, hopefully this article will provide you with some inspiration and show you that the legal industry is indeed a very diverse one.
The diversity of this industry derives mainly from the multifaceted nature of our legal system itself. When people first consider studying towards any legal qualification, their minds are usually drawn to criminal law. Due to myriad television programmes and films constantly portraying and even glamourizing this pillar of the law, it goes without saying that this seems a very exciting and appealing area to work in.
Areas of law
As the student studies various different areas of law such as tort, contract, litigation and land law, to name but a few, this is when they discover the truly diverse nature of our legal system and often opt to pursue a career in an area of law other than criminal.  There are many interesting areas of law which can appeal to you, for example, family law where you can deal with divorce cases and learn about the causes of a breakdown of a marriage.
Land Law
If you have ever bought or sold a house, it is highly likely that this would have been one of your introductions to our legal system, as you would have instructed a Conveyancing Solicitor to handle the legal work involved. This can be a good area of law to consider working in, as it is one of the most common areas of law practised in law firms.  There is a huge demand for good Legal Secretaries to perform the tasks involved with a conveyancing transaction and to help the process run smoothly.
Public and Constitutional Law
Local authorities and other public bodies are often in need of people with Legal Secretary qualifications. Whether this is working in the legal department of the council or the housing department, there are usually plenty of different roles to choose from. Hospitals also require employees with legal qualifications too, and a good knowledge of the tort of negligence, alongside public law, would go a long way in this type of job. 
Criminal Law
There are many people who remain firmly ensconced in the criminal law camp, and such students may well wish to advance their career in the legal profession and work their way up to become a Barrister. Whether you are defending or prosecuting defendants who have been accused of criminal conduct, there is absolutely no denying that this is one of the legal industry's most exciting and challenging roles. 
People who chose to practise criminal law may also do so by working with the Crown Prosecution Service, which has branches in major cities across the country. While the police are responsible for gathering all of the evidence in any criminal case, it is always up to the CPS to decide if the case is strong enough and in the public interest to proceed to court.  Legal Secretaries are very much needed to produce the documentation required and keep organised files on the cases.
Demand for Legal Secretaries and PAs
Legal Secretaries and PAs are in high demand across the legal industry – from small, local firms of Solicitors to the legal departments in huge multinational corporations. The legal industry is indeed diverse and there are plenty of different roles of employment within it. A Legal Secretary's work will likely vary from one day to the next. Such professionals work alongside Solicitors and other Lawyers to ensure their department runs as efficiently as possible, and the entire legal industry would simply grind to a halt without their imperative support. 
If you are currently studying towards one of our Single Subject Legal courses or the full Legal Secretaries Diploma, you should congratulate yourself on having taken a very positive step towards entry into this prestigious industry or advancing your existing legal career.
For more information on ILSPA's courses take a look at our website at www.institutelegalsecretaries.com or call us on 0207 1009210.