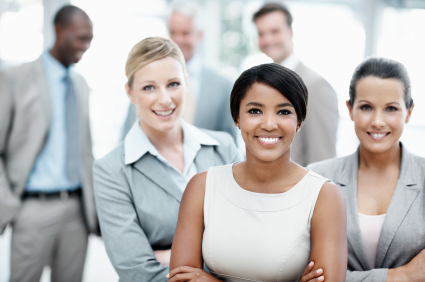 Legalex 2015 is the first national event and conference for the legal profession which is entirely focused on the business behind law. The event offers a wonderful opportunity to attend educational seminars, network with your peers and meet suppliers to the industry. You can register for free tickets by visiting www.legalex.co.uk.
ILSPA not only supports Legalex but is also holding a seminar in the practice management theatre on 14 May titled "The Legal Secretary Is One of Your Greatest Assets". One of our tutors, Seamus Ryan, will be talking about the value of developing the Legal Secretary role and how this helps firms to optimise their performance. 
Lawyers know that their most valuable asset is their client – a happy client will be a client for life and bring in new business through word of mouth. Making this happen in business marketing terms is called 'customer care' or, in a law firm, 'client care'.
The relationship between clients and staff is very important. Clients in today's competitive market need to have the confidence that whoever deals with their work is competent – not only the Lawyers but also the rest of the staff. The members of a firm, at all levels, should be working as a team, and that team should have no weak links.
The relationship that exists between a Lawyer and client must also exist between a Legal Secretary and client. The Legal Secretary is an extension of the Lawyer and is often the 'front man' representing the firm – dealing with clients when they make an enquiry or when the Lawyer is otherwise engaged. Trained properly, the Legal Secretary can become an excellent tool in creating a level of assurance to the client that all is proceeding well. 
By developing the secretarial role to its full potential, organisations are more likely to optimise the Legal Secretary's overall performance – the qualification and development of Secretaries is, therefore, essential. In order for organisations to succeed, the entire working force must be clearly focused on the achievement of organisational objectives. Secretaries need to understand these goals and to value the vital contribution that they make in ensuring that the organisation actually achieves them.  
This is especially so in a law firm. The nature of the work requires Legal Secretaries to have a wealth of skills that go beyond those needed in other businesses. For example, Legal Secretaries need to have a good understanding of law and legal procedure so that they not only know how to perform certain tasks but also understand the reason for those tasks. This provides them, their employers and the clients with confidence in their work.  
It's a win-win situation. A properly trained Legal Secretary who has been given responsibility and respect is motivated, efficient, feels job satisfaction and has pride in their work. The result is an increase in performance and loyalty to the firm which, in turn, creates higher profits. 
A competent Legal Secretary can also help to increase the profitability of the law firm by taking on more responsibility. There are many tasks that can be delegated to a Legal Secretary who knows what they are doing and (importantly) why they are doing it. Give a Legal Secretary more responsibility and the results can be surprising. By having the confidence to delegate certain tasks to a Legal Secretary, the Lawyer frees up billable time. For example, one hour a day of billable work at £200 an hour would amount to £1,000 a week. Over a year, this would amount to £52,000 (discounting holidays). 
We started by saying that clients are a firm's most valuable asset, as they are necessary to bring in income. Legal Secretaries are also one of the greatest assets, as they help to do the work that is required by the clients so that they will pay a firm for its services. It is, therefore, essential for Legal Secretaries to ensure that they provide clients with exceptional service so that they help convey a good impression. Then, if the client ever needed legal assistance in the future, they would come back. Legal Secretaries are, therefore, extremely valuable to firms, and their value increases or decreases according to how well their role is developed.
The Institute of Legal Secretaries and PAs is an organisation in which the Legal Secretary can find a professional 'home' – a sense of belonging – because the Institute caters not only to Legal Secretaries' training but also provides for their continuing development. ILSPA actively encourages its Members to advance their professional knowledge, skills and attributes through its qualifications, its Continuing Professional Development programme and its online Legal Secretary Journal at www.legalsecretaryjournal.com.
ILSPA has been in existence for over 25 years and is the professional body for Legal Secretaries and PAs. 
ILSPA's Aims & Objectives
To specifically provide for the needs of trainee and experienced Legal Secretaries and PAs
To award recognised qualifications which enable people to start or advance their careers
To encourage Members to advance their knowledge and skills through professional development
To keep our Members up to date with new law and procedure
To create awareness of the standards that are expected of Legal Secretaries and PAs
To unite Legal Secretaries and PAs at all levels and make them feel as if they are part of a community
Register for your free tickets to Legalex now and come to ILSPA's seminar. There are a multitude of other great seminars you can attend too.