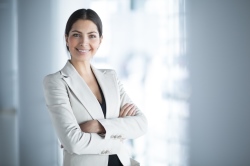 Changing your chosen career is often a daunting thing to consider, especially if you have already dedicated a number of years to your current career path. If you have thought about joining the legal profession but worried that it was too late in the day to make the change then here is some positive news for you. With people generally working well into their 60's a person's working life is now a long one, and career switches are often happening at later stages.
You probably chose to pursue the job you're in now years ago. The passion could well have faded, and you don't enjoy it as much as you once did. If you are having doubts, maybe it's time for a career change.
Not sure where to begin? Here are some tips on how to get your career transition journey started:
Consider every factor
If you don't like the day to day tasks you perform in your job, try to look more closely at which parts in particular demotivate you. Is it that your gripe is actually with other factors e.g. salary, location etc? Money is not always the most important factor, but it should definitely be considered before you look at moving away from your job. Other factors include location, and what benefits you're currently getting too. You have to consider every factor involved before you make a decision. Try to establish whether it is your chosen career that is demotivating you, in which case it may be time for a career change, or whether it is your current job that you are unhappy with, suggesting it's time to progress or move companies but remain on your career path.
Identify transferable skills
Write a list of all of the skills you possess and then think about which careers you would be able to transfer these to. By the time you are in your 30s, you have gained a vast catalogue of skills. These skills could be adapted to another job, and could make your career change faster too if you can demonstrate them to a potential employer. List your strongest skills and assess them to see if they will be beneficial for your next career move.
Go back to school
Once you have completed a full evaluation of your skillset, you may decide that you are lacking some of the skills needed for your chosen career. Do not be afraid of this, continual professional development is an important part of all roles old and new. There is a range of courses that can be studied, either online or through classes that will fit around your other commitments, and allow you to gain the needed qualifications and skills.
You may even consider going back to school? We know, it's a scary option to take when you have adapted to a steady income each month – but you can gain a lot from going back to school, for example, you can gain more social skills and it allows you to widen your knowledge of a particular subject. More education can help you to better prepare for your chosen career path. 
Never settle
If you are desperate to move away from your current job role, don't necessarily settle for the first job that you're offered. Remember that this is your new career. You have to be 100% sure that this is the best step for you. Consider the factors and make sure this is actually what you want to pursue.
Success doesn't happen overnight
Remember that a career move can be tough for a number of reasons – one of them being that you might feel you are starting from the bottom all over again. Don't be discouraged if you feel like you're not over-performing in your new role – if you're enjoying it, make time to improve on some of your skills so you can achieve better results. Stay positive, and with a lot of hard work, you could be looking back in 5 years' time reminiscing about the greatest career move you ever made.
Article provided by Simply Law Jobs.
At Simply Law Jobs, we specialise in advertising thousands of the latest job vacancies across all levels of the legal sector. We are the UK's leading legal niche job board, providing businesses with a cost-effective and efficient alternative to generic job sites. Job seekers are at the core of what we do, so we offer candidates a site tailored entirely to their industry. Our promise is simple, we ensure quality over quantity and provide the very best approach to candidate targeting, delivering an outstanding return on investment.