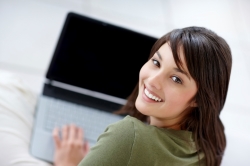 You've seen an advertisement for the job of your dreams, but the candidate specification does not quite match your own professional profile. You are now faced with a dilemma: accept your loss and let the job of your dreams slip away or go for it with everything you've got. We here at ILSPA recommend the latter of the two options. Here are our tips to help you make the most of what you have and ensure you give yourself the best possible chance of securing the role.
Our first piece of advice is to carefully look through the job specification and compare it against your CV. Evaluate which areas you match perfectly with and which areas you fall a little short on. Do not see these differences as a negative, however, and certainly never express them in this way. Analyse the experience you've gained through each stage of your progression towards this point, including both your employment history and educational background. Write down all the skills you feel you have developed and then consider which ones are transferable to the role at hand and could fill in any gaps left previously unfilled. By doing this, candidates will usually find that they possess more skills than they previously realised. Articulate your points well and back them up with tangible examples, allowing them to act as worthy replacements to the exact specifications listed.
ILSPA's Legal Secretaries Diploma course has been designed in a way that allows you to demonstrate exactly what you have learnt during the duration of the course. Not only does it teach you the practical skills and legal knowledge you need to become a successful legal secretary, it also allows you to build a portfolio full of evidence of your skills which, when presented to a prospective employer, will act as an extremely attractive testament to your accomplishments.
We always recommend that you show that extra incentive by researching the company thoroughly before writing your CV, enabling you to tailor both your CV and covering letter specifically to the role. This will also further benefit you during the interview process, allowing you to bring up key points for discussion and ask interesting and informed questions when the opportunity arises. Remember that research works both ways, and an employer is likely to conduct their own research on you. Make sure that your online presence reflects the professionalism you have presented within your CV.
It will be confidence-inspiring to remember that your sincere enthusiasm for the role will put you at a natural advantage over other candidates who may not want the role as much as you do. Passion for the available position is attractive and will translate genuinely to an employer. By clearly and thoughtfully expressing your interest in the company, you will impress your employer and come across as both an authentic and ambitious candidate. Many companies are willing to invest in worthy candidates and offer incredibly beneficial training opportunities to those who they feel are worth the investment.
By taking these steps, you can rest assured in the knowledge that you couldn't have done any more to secure the job you desire. Don't get disheartened, however, if after all of your efforts you do not get the role. During this process, you will have learnt a lot about how to promote your worth to an employer and what your strengths and weaknesses are. We recommend following up any interview with an email to not only reinforce your interest in the position but also to ask for feedback on your performance in the interview, which you can take note of and learn from. Professional progression can be a lifelong process and may show you what skills you need to focus on obtaining next on your path towards success. You have nothing to lose by taking a chance and have the career of your dreams to gain.