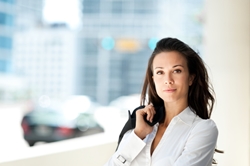 ILSPA's job candidate database is an extremely valuable resource for candidates and recruiters alike. We have created a niche platform specifically designed for Legal Secretaries and recruiters to connect and form mutually beneficial relationships. Our exclusive database enables each party to easily navigate the process of job and candidate seeking, allowing for promotion of both sides, specialised searching and ease of contact. We are passionate about providing a service that encourages the interaction between worthy candidates and recruiters, allowing a better employment experience for all.
Candidates
By registering on ILSPA's Legal Secretary Jobs Board, candidates are able to showcase themselves on a platform used by recruiters all over the UK. Job seekers can create a profile and upload their CV, showing their relevant skills and experience for their dream job. Registered candidates automatically appear in our job candidate database, which shows that they are actively looking for work and enables their profiles to be seen by a plethora of recruiters. Prospective employers are then able to contact them directly to offer them the opportunity of an interview. By joining our database of ambitious Legal Secretaries, candidates become affiliated with our professional organisation and have a chance to appear alongside other talented Legal Secretaries. Being a niche jobs board solely dedicated to employment for Legal Secretaries, it allows candidates to promote themselves to a wealth of legal recruiters.
Recruiters
We have ensured that the recruiting experience for employers is just as easy a process as it is for candidates. Registered recruiters not only benefit from having a myriad of qualified and experienced candidates to choose from, but also have the tools to filter candidates based on location, radius of travel, level of experience and when the candidates were last actively seeking work. These parameters can be toggled according to how specific recruiters want their candidate search to be. Gaining access to our database allows recruiters to freely contact as many candidates as they want, and offers the chance of an interview to those candidates who particularly spark a recruiter's interest. By using ILSPA's candidate database, recruiters can benefit from a niche audience of Legal Secretaries who have the desired qualifications and experience. 
Whether you're a hopeful candidate or an eager recruiter, ILSPA's Legal Secretary Jobs Board is the place to go to fulfil your goal.