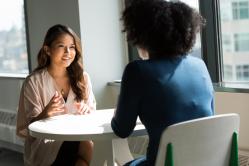 The Institute of Legal Secretaries and PAs is delighted to announce that Joelson will be offering mentoring to three lucky Students.
Founded in 1956 (as Joelson Wilson), Joelson is a top-ranked, multidisciplinary law firm providing first-class, partner-led services to their clients. Their services cover many sectors, including property, litigation, and corporate and commercial law. Joelson's offices are based in Central London, although they act for clients internationally throughout Europe and all over the world. They have well-established relationships with firms throughout Europe, China and the US.
Many of Joelson's lawyers and support staff have worked at the firm for many years, which has led to a family atmosphere. In turn, this has helped the firm provide an effective, friendly service and develop long-standing relationships with their clients. They are now looking to apply this inclusive and supportive approach to the mentoring scheme.
The mentoring will take place over a 12-month period and happen alongside ILSPA studies. It will include the following:
An introductory session with the secretarial team, which will introduce the mentees to the firm and the structure of the scheme, but also allow them to ask questions, including questions they may have about the work carried out by the members of the team and their personal experiences.
The introductory session will be followed by four quarterly "catch up" sessions with the secretarial team, where questions/experiences can be raised as part of a group discussion. For part of the sessions, other members of the firm will attend so that the mentees may ask questions of them and understand the importance of the secretarial team from the point of view of other members of the firm, e.g. partners, junior solicitors and other support staff.
Twelve days of work experience (one day a month) where the mentees are able to get hands-on experience as a Legal Secretary in different departments of the firm. They will be able to carry out the day-to-day tasks required of a Legal Secretary and also gain insight into the office/business environment of a busy commercial law firm.
The contact details of the secretarial team will be made available to the mentees and they will be invited to contact members of the team on an individual basis if they would like informal guidance throughout the programme. We see this as a "buddy"-type arrangement which may cover a range of things, such as questions on how to approach particular work tasks or career experiences.
Mentoring is a fantastic way to gain experience, knowledge and confidence. It allows the mentee to make vital connections and access invaluable support. If you are interested in applying for Joelson's mentoring scheme, please email your CV to Nikita Cahill at mentoring@joelsonlaw.com by Friday 21st May 2021.