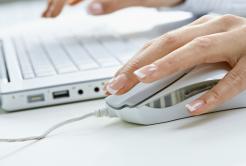 Prodigy Learning has recently announced that it has added even more Microsoft Office Specialist (MOS) courses to its website. As ILSPA Members receive an exclusive 50% discount on these courses, we want to take a moment to explain what is available, how these courses work and why now is a great time to improve your Microsoft Office skills.  
ILSPA Members can now buy self-paced courses to become an MOS in Word, Excel, PowerPoint, Outlook or Access for Office 2013, Office 2016 or the latest Office 365/2019 version. Additionally, for certain Office 365/2019 courses, you can choose whether to study at the Associate or Expert level. With this wide range of courses, there are now more options than ever to learn desirable Microsoft skills.
Prodigy Learning's MOS courses come in the form of a Self-Start eKit. These eKits normally retail at £215, but ILSPA Members can purchase them for just £86 with an exclusive discount code. Having the courses in the form of eKits is both convenient and efficient. They can be studied remotely and at your own pace. Once a course is purchased, a link and activation code are provided via email.
Each MOS Self-Start eKit includes the following:
LearnKey video training using GMetrix
GMetrix practice test software
A Microsoft Office exam voucher
Students are taught via LearnKey, which is a video-training solution delivered via the GMetrix platform. The video training is instructor led, like a classroom setting. It can be accessed wherever and whenever you want.
The GMetrix platform also has practice test software, which helps test your preparation and exam readiness. GMetrix is a performance-based tool that helps Students learn and prepare for their exams. The GMetrix skills analysis is a great way to determine what you already know and what you need to learn. By establishing the knowledge you already have, you won't waste time covering the same ground in your training.
Once you are prepared, you will need to take a 50-minute MOS exam to gain your certification. You will have 12 months in which to do this, starting from the date you purchased the course. The exam needs to be taken through a Certiport Authorised Testing Centre (CATC). You can locate a centre easily by using the Find a Test Centre link on Prodigy Learning's website. In response to COVID-19, a remote testing solution has been created, whereby you can take your Office 2016 and Office 365/2019 exams remotely from home. You will still need to book your exam with a CATC, which will then invigilate the exam remotely. You can also book to take your exam directly with Prodigy Learning by clicking here. This remote solution is currently set to stay in place until 30 June 2021.
Allowing Students to sit their exams from home is highly beneficial, not only because it allows them to complete their course despite any current COVID-19 restrictions, but also because it removes the need to consider the locality of test centres. Students are not required to attend in person, so they are free to choose any test centre based on availability. The centres will charge an admin fee, as someone needs to be present to invigilate the exam. This fee is usually in the region of £20 but can vary depending on the centre.
Once you have passed your MOS exam, you will have access to your electronic certificate the same day. For each certification you achieve, you will earn a digital badge through Acclaim, a digital badging platform that helps professionals share their achievements online. Digital badges provide validation of the certification achieved and can be displayed on your CV and on social media accounts such as LinkedIn and Twitter.
MOS certification is the world's most recognised qualification for proving a person's Microsoft Office skills. Click here for more information.
If you are an ILSPA Member and are interested in purchasing a MOS Self-Start eKit, please visit the Course Discounts page in our Student and Member Area for ILSPA's exclusive discount code and links to each available course.