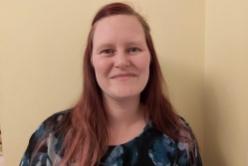 Vicky Cons was working as a full-time Team Manager at Tesco when she decided to take the plunge and begin her studies to become a Legal Secretary. Little did she know that soon after starting her studies the world would go into lockdown. Clearly not one to be deterred, Vicky continued to work full time as a key worker throughout the pandemic. She completed ILSPA's Legal Secretaries Diploma with a distinction and secured her first Legal Secretary role while still waiting for her results.
Vicky kindly took the time to speak to ILSPA about how she found her studies and looking for work during the pandemic. She also provided some great advice for Students who plan to look for work before they have completed the course.
What were you doing before studying with ILSPA?
Before and during studying with ILSPA, I worked at Tesco as a Team Manager full time.
What was it about being a Legal Secretary that interested you, and why did you decide to study ILSPA's Legal Secretaries Diploma?