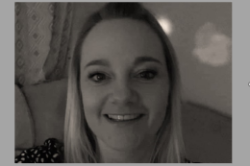 With over 20 years of experience in the legal sector, Elizabeth Forbes has had a very successful and interesting career. From starting out as a Legal Secretary Temp in a local firm at age 19, she progressed all the way to become a Secretarial Co-ordinator for a large Southeast based firm. Her goal had always been to become a Paralegal. So, when a vacancy for a Trainee Paralegal became available in her department 18 months ago, she knew it would be perfect for her.
We caught up with Elizabeth to hear all about her current role as a Trainee Paralegal and the steps she took to get there. She explained why she chose to do further qualifications with ILSPA to help reach her goal and gave some excellent advice for Legal Secretaries at the start of their career.
Can you tell us about your career history and how you originally entered the legal profession?
When I left school, I wasn't too sure what I wanted to do so I worked in retail for a few years, mainly doing visual merchandising and gaining qualifications through that. When I was 19, I decided that I wanted to try something different, and so I took myself back to college and started a Legal PA course. I learned all the skills required for being a Legal Secretary and additional ones like shorthand and carrying out presentations. Whilst I was at college, I had a two-week work experience placement at a local law firm, which I thoroughly enjoyed. I initially thought I would work in litigation, but once I tried property that's where I knew I wanted to be. After finishing my course, I was asked to work as a temp for the company where I did my work experience. I then found a permanent job and began my career as a Legal Secretary.
What was it about being a Legal Secretary that interested you?
Being a Legal Secretary interested me because it is a role that has a really good variety of tasks within it, especially working in Commercial Property. It's a role that, once you are good at it, you become reliable to your team and there is always something new to learn. You can get as involved as you would like to and support your fee earners as much as you would like to. I think it can be a role that you can adapt to your own personal style.
Why did you decide to study one of ILSPA's Advanced Diplomas?
I came across the ILSPA a few years ago. I wanted to study, but I needed the course provider to be flexible and to be aimed at Land Law and Conveyancing and to be able to give me a step towards being a Paralegal. The ILSPA ticked all those boxes.
I started to learn with ILSPA by doing the foundation course, but I always had my eye on doing the Advanced Diploma; I thought it would be a good starting point to start with the foundation course, and that was the right thing to do. On completion of that course, I applied to do the Advanced Diploma in Land Law and Conveyancing. It was a much more in-depth course, which I really enjoyed. I got to learn about positive and negative covenants, titles in more depth, searches, and the whole conveyancing transaction, to name a few. The course content was brilliant, very well explained and presented. There was always someone at the end of the line to answer any questions. The feedback was great upon doing the assignment.
How are you able to use the knowledge and skills you have gained through your studies in your role?
The Advanced Diploma course really gave me much more knowledge about property; it gave me a thirst to do more within my role. Having more knowledge meant I could assist better whilst being a Legal Secretary. I had more confidence to do certain tasks, like trying to pre-empt what my fee earner may need. The knowledge you gain from the course content is brilliant, and the skills learnt help with the actual day-to-day working role.
How has your career progressed since first becoming a Legal Secretary?
I first started out as a Legal Secretary temping, and then I worked in a small local firm before wanting to try working in a bigger south-eastern firm. On arriving at the larger firm, I wasn't sure how this would go, but I just knew I wanted to work in a firm like it. I worked for my own team of fee earners, but I would also cover for the head of department and senior partner's secretaries when they were off. I became a Secretarial Co-ordinator for the team, and I would have the Trainee Legal Secretaries sit with me when they had their seat with Commercial Property, and I would help them. There was lots of variety to my role.
From when I started as a Legal Secretary, I always wanted to become a Paralegal and I was aiming for that, but I wanted to be a really good Legal Secretary also and I enjoyed that role a lot. After having my two daughters and changing law firms, I found ILSPA and I was impressed with the flexibility of the learning and courses on offer. That's when I started to aim more for becoming a Paralegal. During my time at the new law firm as a Legal Secretary, I worked for the head of department whilst doing my courses with ILSPA.
About a year and a half ago a Trainee Paralegal role became vacant in my department, which I applied for and successfully got. Now that I am a Trainee Paralegal, I am learning much more and being involved more in a different way on property transactions, which is great. I am now aiming to become a Paralegal.
What advice would you give to new Legal Secretaries and PAs entering the profession?
I have been in the profession for 20 years now, and I am glad that I took the chance and changed my direction. I have had some great experiences and met some brilliant people. I think being a good Legal Secretary takes time and skill, so don't be too hard on yourself when you first start out – it is a learning curve, but once you nail it and you feel like you are supporting your fee earners well, there is great satisfaction in that. Learn as much as you can and try and put your own unique way on how to be a good Legal Secretary.
If you are interested in finding out more information about ILSPA's Legal Secretary Foundation and Advanced Courses, please visit the course page of our website.