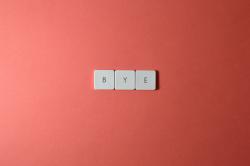 Although resigning from a position can be a daunting prospect for most people, it's actually very common, especially at the start of the year.
In fact, data from website 'Statista' found that 'in the first quarter of 2022 approximately 354,000 job-to-job resignations took place in the United Kingdom, which was one of the highest number of resignations taking place in a single quarter during this provided time period.'
But even if the prospect is a welcome one, it's important to follow the best practice when handing in your notice to ensure leave your position with appropriate courtesy and respect. Part of doing this correctly is by handing in a formal resignation letter that includes all the necessary information regarding your departure from the company.