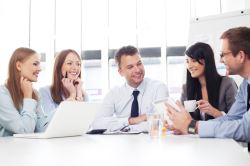 This month we will be considering the changing ways in which it is now possible to qualify as a Lawyer. In particular, we will consider the effects of the Solicitors Regulation Authority (SRA) decision to proceed with a new Solicitors Qualifying Examination (SQE) and the potential impact this may have on other routes to qualifying as a practising Lawyer. But before we dive into the detail, below are three common questions that people ask when discussing legal training.
What's the difference between a Lawyer and a Solicitor?
You do not have to be a Solicitor or a Barrister to be able to call yourself a Lawyer. Whether this means you are acting as a Legal Secretary or as a Paralegal, it has long been the case that both these groups of legal professionals are often engaging in legal work. The Solicitors Regulation Authority (SRA) started to acknowledge the reality that some Paralegal roles were little different from those of a trainee Solicitor, and in relation to qualifying as a Solicitor, the equivalent means route to qualification was introduced by the SRA in late 2014. This enables Paralegals with legal experience to become Solicitors without needing a training contract.
What is the SQE?
The SQE, a new exam to replace the Legal Practice Course (LPC), is due to be implemented in 2020. It is the biggest shake-up in over 20 years to legal education and training in England and Wales.
What is a Legal Apprentice?
This is a job-based route into the legal profession and can be an option for some young people starting straight from school. The reality is that most legal apprenticeships are open to learners of all ages and it is a distinct advantage to be an "old" apprentice as law firms often value life experience over youth.
The SQE (sometimes called the "super exam") is being proposed by the SRA as a way to ensure high standards are applied to all the pathways to qualifying as a Solicitor. This includes students taking the traditional university and LPC route and those acting as Legal Apprentices. In a nutshell, it will no longer be compulsory to have a degree or to pass the LPC to become a Solicitor. The SRA hopes that the new "super exam" will ensure that law as a career becomes more accessible and produces the same high standard of Lawyer.
At the heart of all these changes is a growing acknowledgement that the cost of studying law has put the possibility of a career in the profession beyond the reach of many people. It can also be a challenge for those who have taken the traditional university route to law to gain experience of legal practice. Having the intellectual ability to be a Lawyer is something that the academic route can develop, but there is no substitute for getting actual legal experience.
Alternatives to university
There are three legal apprenticeship routes:
•             Paralegal (two years to complete)
•             Chartered Legal Executive (four years to complete)
•             Solicitor (six years)
All forms of legal apprenticeship involve the learner having one day a week of "off-the-job" training. For an Apprentice Paralegal or Chartered Legal Executive this will involve studying CILEx or NALP's qualifications. The Solicitor Apprentice route involves studying for a law degree while training. The benefit of the apprenticeship route is that it saves the learner the high cost of going to university and they will receive on-the-job training.
In terms of practical work, apprenticeship duties may include opening different types of files for different departments, archiving closed files, organising the court diary, processing bills and generally helping out each department with any jobs or queries that they may have. To those readers who have already completed the Legal Secretarial Diploma course, these tasks may sound familiar.
The entry requirements for a Paralegal apprenticeship will vary from employer to employer and it is worth noting that apprenticeship training is employer led. This may mean that for the right apprentice, simple exam grades may not be the deciding factor. Having said that, the usual entry requirements for a Paralegal Apprentice are GCSE maths and English at grade C or above and five GCSEs grades A to C (or equivalent). It can also be noted that completing a paralegal apprenticeship should provide a gateway to higher legal apprenticeships.
With the changes to all routes of qualification being very much "up in the air", it is a great time for students to review their training options. The old days of having your legal career limited if you did not take the traditional career route are well and truly dead. It is expected that the career prospects for a law apprentice and a university graduate will be the same. For law firms and their clients, the alternative routes to qualification are a positive because they allow talented learners to provide legal services at a lower cost than a Solicitor does, while still under a Solicitor's supervision. However, you, the learner, should try to look for training that is interesting and that provides valuable experience. Having experience will be the key to success, particularly if at a future date you decide to sit the Solicitors' "super exam".