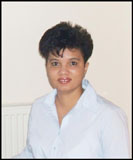 I have been an Executive PA for over 15 years now and I felt I needed a career change. I have always wanted to study law, but because of the cost involved and finding the time out of working hours to do so, it proved next to impossible. Then one day whilst paging through a magazine, I came across an advertisement on ILSPA's Legal Secretaries Diploma course. I went on to their website and was impressed with their professionalism and most importantly the various topics covered in the course. This combined with the convenience of distance learning and the affordable repayment terms made it very attractive. Without any hesitation, I signed up immediately and have not regretted it since.
Whether we like it or not, law is a topic that affects our lives on a daily basis and most would agree that the legal jargon presented to us when entering into contracts, lease agreements, mortgages etc., can be quite daunting at the best of times. Understanding the terminology, the various channels and its applications, is both challenging and exciting. This, I suppose is the fundamental reason I wish to pursue a career in law.
Having completed the course, I am satisfied that this is indeed a career that I wish to pursue. I found the course material and teaching style of exceedingly high quality, making the topics very interesting and encouraged me to want to learn more. As a result of this course, the quality of my work improved, awarding me compliments from team members. Quite frankly, I am sad that it has come to an end, as I used to look forward to coming home from work to study. I have already recommended the course to my sister in Denmark, who's enjoying it immensely, as well as several work colleagues.
I am pleased to inform you that two months ago I managed to secure a long-term contract, with the possibility of going permanent with a reputable reinsurance firm, based in the city. I now hold the position of Legal Team PA, supporting the Group General Counsel and his team of Solicitors and Paralegals. Believe it or not, apart from the good pay package, this happens to be the best job I have had since I began my career 18 years ago. What is also rewarding is job satisfaction and being a part of wonderful respectful team.
The tips you gave me on how to structure my CV proved very useful and I would like to thank you for that. The HR lady who initially interviewed me for the position stated that my CV stood out from amongst 30 applicants; she appreciated the professional layout and not only did I have the desired qualification i.e., a Legal Secretaries Diploma, but also the fact that I was an affiliate member of a reputable institution i.e. ILSPA. As you can imagine, this was a real confidence booster for me.
When I attended the second interview, which by the way was by a panel; one of the questions they wanted to know was, what topics were covered in my legal secretaries course. You should have been there to see how I impressed them when I gave a run down of the numerous topics I covered in the course. I realised then that this was the selling factor for me, which subsequently resulted in me getting the job.
This course was real value for money in terms of the exceedingly high quality of the material covered, the teaching style and the prompt, effective tutor support throughout its duration. I highly recommend it to anyone wanting to start a career as a legal secretary/PA or even to secretaries/PAs who are currently in a job and wanting to enhance their qualifications.
I cannot thank you enough ILSPA Team for the positive impact you have made on my career.
Nikola Vilakazi, Affiliate Member