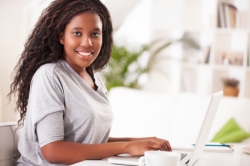 Studying with the Institute of Legal Secretaries and PAs can be done by distance learning from home. This facility allows you to be in complete control of your time. With most people now having a computer and Internet access, taking a distance learning course is becoming a very popular way to study.
You Can Start Your Course at Any Time of Year
You can commence study at any time of the year with ILSPA. While the Legal Secretaries Diploma course takes on average three to six months to complete, you can take the course over a period of one year.
You Can Choose Your Own Study Time
Distance learning enables you to choose your own time for study and pace your learning at a rate you are completely comfortable with. This enables you to fit your study in with family and other commitments. You also don't have to schedule holidays around classroom times.
Costs Are Lower
There are no travel costs when studying by distance learning. With the annual increase in train fares and costly fuel prices, you will save a small fortune by studying from home. The actual course costs are less than if you were to attend a class too.
It's Ideal if You Live in a Remote Area
Distance learning is the ideal solution if you live in a remote area where there is a lack of regular public transport. You are giving yourself the same chances of improving your career prospects as those who live in a town or city.
It Proves Application and Motivation
Through distance learning, you're able to display that you can apply yourself without supervision and that you're able to self-motivate. You develop autonomy and the ability to work under your own initiative. Distance learning is now widely recognised, and whether you study at home or in a classroom, the qualification you receive holds equal merit.