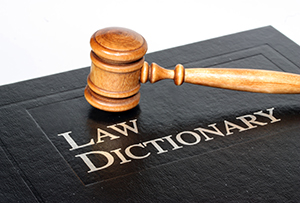 Last month, we highlighted the useful online portal to key legal websites for Students created by the Institute of Legal Secretaries and PAs. These were sites that have been identified as some of the most useful in helping you to keep your legal knowledge up to date both when studying and when in practice. 
This month, we are highlighting a dozen more legal websites as further places on the Internet where you can find useful sources of law and information. There are literally hundreds of potential places to find legal resources on the Internet. The sites we have identified are those which we feel contain the right amount of detail and focus on areas of law that you are most likely to come across in legal practice. 
Sixth Form Law– A great site with information about cases. Bear in mind that this is designed for A-level law students, so it has information on other areas of law that you could study through the advanced-level courses provided by the Institute. 
E-Law Resources– Provides lecture outlines, links to statutes, law reports, and case summaries on contract and tort. 
Law in Action BBC – Contains information on interesting developments in the law. If you explore the BBC website further, you can find a section on citizenship that looks at aspects of the English legal system. 
Probates Section of the Law Society– Provides support to solicitors and other lawyers in England and Wales whose work involves probate, inheritance tax, elderly client advice, wills, trusts, enduring powers of attorney and related property law. The site includes news and events as well as providing information for members of the group. 
Case Law Material– A site aimed at practicing lawyers, but with over 300,000 cases in its database and a useful section on recent cases separated into areas of law such as tort and contract, it is a great way to research recent key legal decisions.
British and Irish Legal Information Institute – Commonly referred to as BAILII, this site provides access to the most comprehensive (free) set of British and Irish primary legal materials in one place on the Internet. In August 2012, BAILII included 90 databases covering seven jurisdictions. The organisation is run on a charitable basis for the benefit of the public.
UK Legislation – You can find published acts on the Parliament website, but they are not always clearly amended with updates to an act as on this site.
Citizens Advice Bureau – This is a public information service that provides guidance on matters such as employment, debt and civil rights. It can be a useful source of information just to help signpost key legal rights in these areas.
Citizenship Foundation – The Citizenship Foundation is aimed at encouraging young people to take part in society. It has a number of very accessible resources that can help with understanding the law and politics. This can be a useful refresher for those who completed their Diploma some time ago.
The Magistrates Association– If you have ever considered becoming a Magistrate or simply wanted to know more about what happens in a Magistrate Court, this is a comprehensive site. 
Children and Family Court Advisory and Support Services – CFCASS was created in 2000. The site covers questions which could be taken to family courts, e.g. when parents who are separating or divorcing can't agree on arrangements for their children or when children are subject to care or supervision proceedings. 
LawSkills – This website is a mine of information for the wills, probate, trust and tax profession, providing technical advice and commentary through articles, a glossary, a blog, and podcasts. A lot of the information is free, but there are levels of more detailed information available for which a subscription is required. 
The above are just a flavour of what is available on the Internet for keen Students to develop their knowledge. There are of course always new sites being created, and if you find one that you think is particularly useful, then why not consider becoming a contributor to the Journal and writing a review about it?