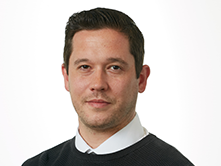 When you work as a Legal Secretary or PA, it can feel like a rather female oriented profession. This is not necessarily the case though. It was great to speak with Dan Self, a successful Legal PA working in employment law who feels that being a man is a real bonus in this role.
Can you tell us about your background and how you came to be a Legal PA?
I was working in hospitality and was undecided on what I wanted to do in life. I attended a local college day and chatted with the tutor about the likelihood of being successful as a Legal Secretary as a man. They assured me that being a male Legal Secretary would only be a bonus. I then joined the college on a full-time basis for two years in my late twenties. The rest, as they say, is history.
What was it about the legal sector that interested you?
I liked the thought of being a PA/secretary but with a niche skillset that would set you apart from other applicants. Also, Legal PAs/Secretaries are known for their discretion and attention to detail.
What is your favourite part of your role?
Being a source of support for the team I work with – both the lawyers and PAs I work closely with.
Is there anything in your career that you are especially proud of?
I always have and always will champion new starters to the profession. I take a lot of time out to share as much knowledge as I can to help them succeed in the future.
What advice would you give new Legal Secretaries and Legal PAs starting their careers? 
Always remember you work WITH people, not FOR them. You are a team, and it takes both sides to make a working relationship.
If Dan's experience inspires you, you can also read about Aaron Bailey who was one of Secsinthecity's Legal PA of Year finalists. Aaron started his career as an actor doing temping work in admin support. He reached out to recruiters who put him forward for secretarial/PA roles and he landed a fantastic job at Freshfields as a Legal PA.
ILSPA would love to see more men entering this field of work. ILSPA has had some wonderful male admin staff over the years who have helped to deliver an excellent service to our Students and Members.