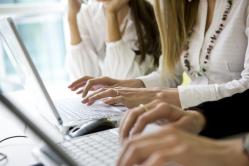 A Legal Assistant is a key cog in the legal industry, providing support to Lawyers and working alongside them by performing important administrative and clerical duties. They are required to have a strong knowledge of legal terms, procedures and documentation. Our partner, Simply Law, recently spoke to Alia Choudhury, a Legal Assistant at Keller Lenkner, and found out more about her role and what she does each day.
Introducing Alia Choudhury
I am a Legal Assistant working at a multi-claimant US legal firm specialising in commercial, employment and consumer class action litigation. Prior to this role, I had studied my LLB at Liverpool John Moores University, from which I graduated this summer with a 2.1.
After graduating from university, I continued working weekends at my part-time job as a Retail Assistant across two national museum gift stores whilst also interning at Liverpool City Council on weekdays as a Legal Intern under the City Solicitor.
Working at Keller Lenkner 
In September, I got my first full-time legal job at Keller Lenkner UK working on the class action Vehicle Emissions Claims. My standard working hours are from 9:30am to 6pm. The firm allows for flexible working, so some days I work from the office and other days I work from home. 
My day overview 
8:45am – I leave my house and begin my commute by bus to the office, which is in the city centre.
9:15am – One of the perks of going into the office is that there is a free hot drinks machine – no one can say no to a nice cup of hot chocolate! I grab my drink and connect my laptop to the monitors at the office. Having multiple screens really helps with my tasks; I don't have to keep switching between windows or tabs. During this time, I also catch up on my emails and Client Service Team messages.
09:30am – Every morning, I attend the AM meeting with other members of the Client Service Team. These calls last around 30 minutes – important announcements are made and case handlers from each team discuss their agendas for the day.
10am to 1pm – I check the team rota to see which task I have been assigned for the day and begin working on a set task for the first half of the day until task rotation at lunchtime. My tasks fluctuate daily but tend to be the same weekly depending on claim deadlines. As I work on group litigation cases, I work with large volumes of data in my day-to-day job. One example of a task I work on is escalating clients who may need a claim transfer due to a name mismatch found on their claim portal.
When communicating with clients, I alternate between phoning and emailing them – this may be regarding the supporting documents for their claims or to answer any queries and provide information concerning their claims.
1pm – Occasionally, I will attend network meetings around lunchtime, which means I will have a later break. I am a member of the BAME (Black, Asian, Minority Ethnic) Network at my company, so I attend weekly committee meetings to discuss ways to highlight and encourage diversity within the workplace. In October, I took part in helping organise a firmwide event for Black History Month, which was a huge success.
As I was the first BAME Officer at my University's Law Society Committee, I try to use my experience to work collaboratively to identify and resolve issues faced by BAME counterparts in the workplace.
I have recently set up a Women's Network myself, which is to provide a safe space for women from all backgrounds within Keller Lenkner. A crucial part of my role is to balance extracurricular tasks such as these meetings throughout the week whilst ensuring my daily responsibilities are fulfilled. Whilst there is a lot of responsibility (such as leading and partaking in networks and meeting claim form deadlines), there is constant intellectual stimulation from learning every day!
1:30pm to 2pm – By this time I have usually taken my lunch break if I have no extracurricular meetings. Another perk of working in the city centre is that there are so many independent cafes nearby, so there is always something new to try at lunch!
2pm – After my 30-minute break, I will begin my afternoon task, which I have been assigned on the rota. Sometimes, we are allocated as a "float" – this is where we assist one another on tasks which require more support or are closer to deadline.
One example of a task may be phones, where I take inbound or make outbound calls. This requires great customer service skills – something which I have practised at my past few retail jobs – to manage and answer client queries.
Mini break: My workplace encourages us to always take frequent breaks throughout the day – whether we grab a quick hot drink or just take a walk to stretch our legs, as long as we give our eyes a quick rest. I try to fulfil my daily prayers during these small breaks using one of the vacant meeting rooms.
4:30pm – Every afternoon, I attend the PM meeting. During these calls, an itinerary is followed and members from each team announce their goals and achievements for the day or week. It is a nice way to catch up with others from the London office whom we may not see or speak to as often due to working on different case groups.
5pm to 6pm – I continue working on my afternoon task until the end of the working day. I will update my daily report and weekly timesheet, which I will email to my manager before leaving the office at 6pm.