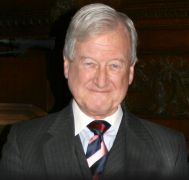 Many people think that lawyers are dull fellows (or Fellows) and picture them wading through dusty tomes in dusty offices with quill pens in hand and sour expressions on their sour faces. Not a bit of it! (Although, I must admit, I can think of one firm of Solicitors in a smallish town in Devon, not a million miles away from Exeter, that does not seem to have been able to dig itself out of the Dickensian past – but they are an exception.)
When I look back on my experiences in the practice of law over a multitude of years, there are some moments, both interesting and embarrassing, that stick in the memory and that not even the most ardent opponents of lawyers could ever consider to be dull. My very earliest memory on entering the world of the law (I started off with Messrs Franks, Charlesly and Leighton, whose offices were in Ely Place, Holborn, in London) was being told to go to the Strand Palace Hotel in the Strand – not far from Piccadilly Circus) to obtain a statement from a chambermaid to support a (female) client's future action for a divorce. In those days (unlike today) in order to obtain a divorce one had to prove a matrimonial 'offence' – either cruelty, adultery or desertion – and our client was claiming that her husband had committed adultery with an unknown woman with whom he had spent the night at said hotel. Armed with a photograph of the husband and a notebook, I duly attended the hotel and (by skilful questioning and cross-examination!) elicited from the chambermaid an admission that indeed she recognised the husband from the photograph. She knew he had spent the night there with a woman because that evening, when she went in the room to 'turn the bed down', there was both male and female apparel strewn about the room, and when she went to strip the bed the following morning it had clearly been slept in by both parties. I obtained the chambermaid's signature on my notes and, needless to say, I was somewhat pleased with myself and my efforts – that is, until I found out when I got back to the firm that it was all a 'put up job'!
Both parties wanted a divorce, but neither had committed any 'matrimonial offence', so one had to be fabricated – the husband duly booked into the Strand Palace Hotel accompanied by a lady (supplied by the Enquiry Agents that the firm used). The lady then went home unnoticed while the husband strewed female apparel around the room in time for the chambermaid to see it, and made sure that he was there when she did it. He also gave her a nice tip so she would remember him. Then, at night, he duly jumped about the bed to show explicit signs of nocturnal activity. In those days, you see, it was not honourable – not the 'done' thing – for a husband to divorce his wife, and so it was quite common for evidence to be 'staged' so that the wife could do the divorcing, with everybody happy and honour satisfied!!
At Franks Charlesly, as at most Solicitors' firms in those days, all the secretaries were in one room (called the 'typing pool') which was in the basement. At the head of the room, and in charge of all the secretaries, was the 'senior secretary' – the secretary to the senior partner. Miss Pawson was her name; she ruled the roost with a rod of iron and was a most formidable woman, built along the lines of a Sherman tank. Also under her jurisdiction was an office boy, who was habitually late for work and who was not very satisfactory in other respects. Even after numerous tellings off regarding his punctuality, the office boy was particularly late one day. Miss Pawson was duly armed and called him in to stand in front of her desk. In response to her question as to why he was late, he replied that he was very sorry but he had to 'DDT the cat' – for the uninitiated, that means he had to apply a disinfectant powder. "Ridiculous," stormed the stalwart Pawson, stamping his P45 with a loud thump. "You're fired!"
Some years later I worked for a sole practitioner in northwest London. There were only two of us, the Principal and myself, with our respective secretaries, a receptionist/shared secretary, a bookkeeper/administrator and an 'outdoor clerk'. I was there for some eight years until I moved out of London, and they were some of the happiest days of my life in the law because we never knew who or what would pass through the doors on any given day with whatever various worries. The firm's Principal dealt exclusively with commercial law – he had some wealthy clients, mostly in the 'rag trade' (as the fashion trade used to be called), and I dealt with everything else. You name it, I did it: conveyancing, civil litigation, criminal law, landlord and tenant, matrimonial and family work, and anything else that came along.
One day the receptionist buzzed through and asked whether I could see someone who didn't have an appointment. This youngish chap was shown in, and I asked him how I could help. "I want to be switched off," he said. I hadn't a clue what he was referring to. When I asked him to explain, he told me that he was the Queen's younger brother and the rightful heir to the British throne, and that when he was a baby the Secret Service had implanted a gold disk somewhere in his body which allowed them to track him wherever he went. "They even know when I go to the toilet," he told me. As he shared his story, he was getting more and more agitated (he wasn't the only one!). 'What to do?' I thought. "Don't worry," I told him, thinking quickly, "you've come to the right place. I dealt with something very similar only a few months back. It was to do with an heir to one of the European monarchies, but of course I cannot divulge which one – it's very confidential. However, I know just how to get you switched off. Just go home and don't worry; I promise that on Thursday of next week, at two o'clock in the afternoon, you will be switched off." As we never heard from him again, I assume it worked! No, I didn't charge him anything – after all he was a member of the Royal Family!
The firm's Principal had an articled clerk at one stage who was given some files to 'look after'. He had to take a couple of months off to swat for and sit the Law Society's examinations (those were the days before a compulsory degree entrance), and so his files landed with me. One of them was a divorce due to be heard at Watford County Court at some time in the near future. Unfortunately, the clerk hadn't noted the court date on the calendar – and there were no computers in those days, so everything was hard copy. It so happened that the divorce of one of my own clients was due to be heard, so on the designated day I duly turned up and met with my client and counsel. Then I went to look on the court list to see where we were placed – only to find, to my complete surprise (and embarrassment), that our firm was listed with two hearings. I looked around the waiting area and vaguely recognised the face of someone who was looking at me intently; she obviously recognised me, although we had never met. It turns out our articled clerk's case was on the same date at the same court! Poor thing – she thought after that day she was going to be free from her matrimonial burden, but alas we couldn't deal with it that day. We had to grovel before the Judge and ask for it to be adjourned to the next available date. You could spot me a mile off by my red face!
Talking of matrimonial bliss, another embarrassing moment with the same firm was, again, to do with a client who instructed me in connection with her divorce. She was a very 'mousy' young lady of about 28 years old but with a great personality. Those were the days before the introduction of the Matrimonial Proceedings Act of 1973, so grounds for divorce (i.e. 'matrimonial offences') had to be proved even though the divorce was undefended; if the petitioner had committed a matrimonial offence, it was a bar to obtaining a divorce, but the bar was a discretionary one (i.e. the Judge could exercise his or her discretion and allow the divorce anyway). It was necessary, therefore, to ask clients who wanted a divorce whether they had committed any such matrimonial offence. If they had, the offence had to be set out in the form of a 'discretion statement', signed by the petitioner, and then put in a sealed envelope to be read only by the Judge. At the divorce hearing, once the grounds had been proven, the Judge would say to counsel, "Is there anything you wish me to see?" At this time counsel would hand up the discretion statement. Invariably the Judge would grant his discretion and announce the Decree Nisi.
So … I duly asked my client if she had ever committed a matrimonial offence during the course of the marriage, and told her the reason why I had to ask. To my surprise (and embarrassment), she admitted to having committed adultery some couple of dozen times, the first time being on her wedding day! I had to take down details of each and every one (or those she could remember!). You should have seen the Judge's face when he read the statement. Much to our relief (it was a nail-biting minute or so), the Judge decided to exercise his discretion on the basis that the husband had not known about any of the incidents and so they had not contributed to the breakdown of the marriage.
All the different branches of law had their moments. I was with counsel at the Old Bailey, defending a client (for what crime, I cannot now remember) on the first day of his trial. However, just after the Court rose for lunch, as counsel and I were leaving the courtroom, one of the jurors came over and asked me if I knew where the toilets were. Jurors are not allowed to talk to anyone during the course of the trial, and no one is allowed to talk to a juror. I had to say to her, "I'm sorry, I can't talk to you." When the trial reconvened after lunch, the Judge's clerk whispered something to him. The Judge looked down at our counsel and said, "I understand that your instructing solicitors were seen talking to a juror during the lunch recess – I need him to come up into the witness box." Knees a-tremble, I staggered up and was asked what had happened and didn't I know that I must not talk to a juror? I explained that the only words I said were just to that effect. All was well in the end – apart from my indigestion!
A worse embarrassment was to happen sometime later at what was then called the Middlesex Sessions, housed in the Guildhall in Parliament Square, now the home of the Supreme Court. I had a client whose name I will never forget – Emmanuel Kwasi Agafu-Aseyi. I forget which African state he was from, but he spoke with a very posh, Eton-type accent. I had handled a number of legal matters for him, and he was what I would call a 'good client'. He introduced to the firm a husband and wife – I will call them 'Mr and Mrs X' – in connection with their house purchase locally. Some good few weeks later the X's came in to see me, stating that they had been arrested for fraud and requesting us to act for them. Apparently they had been persuaded by Agafu-Aseyi to go in with him in a second mortgage business – obtaining second mortgages for people. According to the model, the prospective borrower would pay a fee and a deposit up front; the deposit would be refunded if the application was successful, but otherwise neither the fee nor the deposit was refundable. The fraud was that both the fee and the deposit were kept, and no attempt was made to try and obtain for the applicant any second mortgage; instead the applicants were told that they had failed the credit check. Mr and Mrs X's defence was that they had passed all moneys obtained by way of deposits to Agafu-Aseyi, the person who actually dealt with the applications. Agafu-Aseyi apparently denied this, and the police were inclined to believe him, so he had not been charged and was to be a prosecution witness. And so, of course, the question arose as to whether we should, or indeed could, act for the X's. Seeing as Agafu-Ageyi was (or had been) a client of ours, there could be a conflict of interests, and the question of client privilege could possibly arise. I discussed it with my Principal, and we decided to get counsel's opinion, which was that we need not concern ourselves, that the question of privilege would not arise.
As it happened, chance would be a fine thing! The day of the trial came, and there we all were in the Middlesex Sessions. To start with, when the jury came in to be sworn, lo and behold, one of the jurors recognised me and smiled at me broadly. He was yet another client of the firm (no connection with the X's or Agafu-Aseyi)! Of course, we had to object to him being on the panel. On the second day of the trial, the time came for Agafu-Aseyi to give his evidence. During the course of this, he happened to say, in reply to a question asked by prosecuting counsel, words to the effect of "Well, I told Mr Stacey-Hibbert all about our business venture." To which prosecuting council asked, "And who is Mr Stacey-Hibbert?"
"He's my solicitor, sitting down there" – and Agafu-Aseyi stretched out his arm and pointed his finger at me. Prosecuting counsel slowly turned round, face aghast, but it was nothing like the face of the Judge, which I would describe as a light shade of purple. "Do you mean to tell me that those acting for the defendants are also your solicitors?" he choked out. "Mr ---," he said, addressing our counsel, "are you aware of this?" "No," said counsel (he who had given us his written opinion on the matter and told us that all was perfectly OK), "it comes as a complete surprise to me, and under the circumstances, My Lord, I fear that I am compromised and must withdraw from the defence." By that time I was in such turmoil that I honestly cannot fully remember exactly what happened next. All I wanted was for the floor to open so I could disappear into it! Suffice it to say that the Judge stopped the case, ordered a retrial, and said he was going to report the matter to the Law Society, which he duly did. Our explanation to the Law Society was accepted after we sent them a copy of counsel's opinion, and we were fully and officially exonerated – notification of which was sent by the Law Society to the Judge and the DPP (the Department of Public Prosecutions), forerunner of the CPS (the Crown Prosecution Service).
Civil Litigation also brought its moments. Two of the worst County Court Judges I have ever known were His Honour Judge Claude Duveen in Slough County Court and His Honour Judge Henry Cecil Leon in Willesden County Court. Willesden was the local County Court to the sole practitioner's firm that I've been talking about, and I dealt with much civil litigation there. For his part, Judge Leon hated Solicitors and all who worked for them! He wrote humorous books of a light-hearted legal nature under the name of 'Henry Cecil'. Although he was not a nice Judge, he was a very readable author, and I have read every one of his books. If ever you see one for sale in a second-hand book shop, buy it – all his books are worth a read. They are of a legal flavour, and many of them depict Solicitors as being somewhat shady, often drunk, and invariably dipping into their clients' account and on the whole behaving in a way that is totally untrustworthy. And that's how Judge Leon thought of Solicitors in real life! Barristers, of course, were different (he used to be one before he became a Judge). One of his books was made into a successful film in the late 1950s, called 'Brothers in Law'; it's about the goings-on in and out of court of a newly admitted Barrister, played by the famous actor Ian Carmichael, and Richard Attenborough is also in it. It sometimes gets repeated on television, so if you ever see it mentioned in the 'TV Times', then do watch it or record it.
Anyway, I was acting for a West Indian lady who had rented a flat. Her landlord wanted to get her out, but in those days, tenants were protected and it was not easy to evict them. Landlords tried harassment but had to be careful because of a law in place then, called the Protection from Eviction Act. There were certain grounds that did form the basis for an action for possession, however, and her landlord had started proceedings for possession on one or more of these grounds. My client had a history of difficulties with her landlord and with the tenancy in general. On one occasion she came in to see me with a large bruise over her eye, telling me that she had been assaulted by her landlord during an argument. She had not told the police because, she said, it would make matters worse. So the proceedings took their course and came up for hearing before His Honour Judge Leon. I was engaged elsewhere, so I didn't attend. Counsel had been instructed, and our outdoor clerk went to 'sit behind' him (Barristers are not allowed to attend court without their instructing Solicitors' representative being there as well). Whilst my client was giving evidence, she mentioned the bruise above her eye that her landlord had caused.
"Where is the proof of this?" demanded the Judge. My client explained that she had not consulted a Doctor about it, but she did show it to her Solicitor. "Why is he not here?" demanded his Judgeship. "I want him here, no matter what else he is doing, two o'clock, after the lunch break, complete with his desk diary." So, knees a-wobble once more, I stood before him at 2pm. "Is this true," the Judge demanded, "that you saw the bruise?" I replied in the affirmative. "Let me see your desk diary for that day." I duly handed it to him, open at the day which showed my appointment with the defendant. "It does not mention the bruise," he stated in disgust. "No," I said in trepidation, "but I distinctly remember seeing it." Of course, because I was only a member of counsel's instructing Solicitors, he found it hard to believe that what I said could possibly be true. His frown as he spoke to me, turned into a smile as he turned to counsel, "Well, Mr Prendergast," (yes, I remember his name – he became a Circuit Judge himself in later years and sat at the Inner London Crown Court until he recently retired), "I suppose I will have to accept the position." His frown returned as he spoke to me again: "I hope you have learned a lesson from this!" Anyway, I do remember that my client did not receive a possession order.
Space precludes me from giving you my story regarding His Honour Judge Claud Duveen, the scourge of Slough County Court, but perhaps next time.