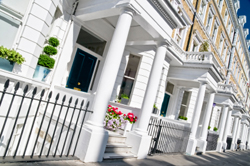 ILSPA's Legal Secretaries Diploma course contains a conveyancing unit which is based on residential conveyancing. This article will look at some of the differences in the procedure if you are working for a Commercial Property Lawyer.
Commercial properties can be bought and sold just like domestic properties, but they are also commonly occupied by commercial tenants under a lease. Indeed, most commercial property transactions will involve leasehold property; however, some are freehold.
A commercial property client will wish to ensure that the premises are suitable for his business and, ideally, that his occupation of the property is flexible enough to enable him to respond to changes in his business requirements. For example, if a business expands, it may be necessary to acquire adjoining premises. Many commercial clients can achieve this flexibility by leasing premises rather than buying them outright; they may prefer to pay rent for a period rather than commit large sums of money to purchasing the premises.
Commercial conveyancing therefore is a wide-ranging discipline and can cover such diverse transactions as:
• The acquisition of a fish and chip shop business
• The purchase of a derelict factory site for demolition and redevelopment as a retail park
• The lease of a warehouse unit on an industrial estate
• The purchase of a chain of leasehold bakery shops
As we have seen, freehold commercial premises can be bought and sold, but many commercial transactions will involve dealing with leases. If you have already completed the Legal Secretaries Diploma, you will recall the assessment where you are to produce a lease. As a recap, a lease is an agreement made between a lessor (also known as a landlord) and a lessee (tenant) which creates an interest in property. Unlike an interest in a freehold property, the interest created by a lease is for a defined term of years, usually in return for the payment of rent and possibly the payment at the outset of a premium (a capital sum paid by way of purchase price). A lease gives the lessee an exclusive right to occupy the property during the term; the lessor retains his freehold estate, subject to the rights of the lessee.
In commercial conveyancing, different forms of lease are appropriate for different types of properties, e.g. office buildings, factory units, shops and blocks of flats. In residential conveyancing, leases are commonly used for flats and maisonettes, although some houses are held under 'long leases'. A typical commercial lease has many elements in common with a lease of residential premises.
Aside from the differences in the lease, the main conveyancing procedure remains the same, with the initial checks and investigations being carried out prior to exchanging contracts and the transfer taking effect on the completion date.
In a previous journal article, we looked at taking instructions from a client. The basic principles remain the same for commercial conveyancing; however, we will need further information as to the agreed price (or annual rent if this is a lease transaction) and the main terms agreed. If the transaction is a new lease, then the main lease terms will generally have been agreed and may be summarised in a letter known as the 'Heads of Terms' drawn up by the property agents. Heads of Terms typically deal with the names and addresses of the parties and their legal representatives; the term of the lease; the initial rent and rent review periods, including any rent-free period; whether any landlord's costs are to be paid by the tenant; and repairing and insuring obligations.
Some commercial property is bought and sold together with the business which is being carried on there. An example would be the sale of a fish and chip shop, where the business is carried on by the seller until completion, and then is carried on immediately afterwards by the buyer, who keeps the existing staff and pays the seller for stocks of potatoes and any other goods used in the business ('stock' or 'stock in trade').
It is usual for there to be an additional payment to the seller for 'goodwill', which is essentially the right to carry on dealing with the customers of the business. The sale and purchase of a business will follow a similar pattern to the sale and purchase of a vacant commercial property, except that there will be additional clauses in the contract dealing with employees, with goodwill and with stock, amongst other things. Whether the property is leasehold or freehold there will still usually be a three-stage process involving the tasks outlined above. This type of transaction is sometimes referred to as the sale of a business 'as a going concern'.
If the property is freehold, then as part of the investigations prior to exchanging contracts, it will generally be necessary to carry out the full range of searches. Most companies will offer the same searches for commercial property; however, the fees are generally higher. Where a client is taking a short lease it may not always be necessary to carry out all those searches.
The Commercial Property Standard Enquiries (CPSE) comprise a suite of documents which offer a range of pre-contract enquiries and requirements that it may be appropriate to raise on behalf of a party investigating a property. The enquiries and requirements are accompanied by guidance notes. There are different forms for different situations. For example, CPSE1 is designed to cover all commercial transactions. CPSE2 is used when the property is sold subject to existing tenancies, and CPSE 3 is used when a lease is being granted. As a commercial Legal Secretary you may have to type the replies in these enquiries.
A commercial Legal Secretary should have a good knowledge of the basic conveyancing procedure and know how to set out the correct format of a lease. ILSPA's Legal Secretaries Diploma can provide you with these foundational skills. Please contact us if you require further information.